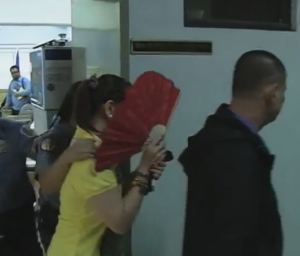 A San Francisco businesswoman is facing trial in the Philippines in the mercy killing of her then husband, reports ABS CBN.
Her son who remains in the United States is also accused in the case.
Mary Ann Laurel and her son Patrick are accused of pulling the plug on her then comatose husband Mario back in 2007.
Mario's siblings filed a criminal complaint against the two and both were charged in 2010.
"He couldn't talk. He couldn't see anymore. There was no brain activity. You see your father having cardiac arrest after cardiac arrest and you start to wonder, is keeping him alive the right thing to do?," said Bianca, one of Mary Ann's other children.
The attorney for Mario's siblings disagrees.
"The medical records show his vital signs were all there. He was not a candidate for mercy killing," Rodel Rodis said.
He believes there were ulterior motives for pulling the plug.
You can read about that in ABS CBN or the clip below.