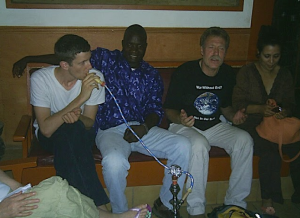 Despite a pledge by Seattle Mayor Ed Murray to shut down hookah lounges after the death of Chinatown leader Donnie Chin, the city is backing down from any immediate action, reports the Seattle Times.
Murray announced August 3 that the city would move to shut down all of the city's 11 hookah lounges and advised business owners to be prepared to close by the end of this month. He was reacting to the shooting death of Chin and two others in separate incidents outside hookah lounges.
Lounge owners packed two recent city council meetings in protest saying they were being unfairly blamed for criminal activity that happened outside their club.
The shutdown plan is being put on indefinite hold. Instead city officials are working with the lounges to make sure they are in compliance with the state's indoor smoking ban. The clubs say they are exempt from the ban because they say they are private clubs.
"It's clear that something must be done," said Murray. "At the same time, I have also heard clearly the impacts enforcement efforts may have on the owners."
(Editor note: The headline has been corrected. A headline in an earlier version of the story had Chin's first name wrong)