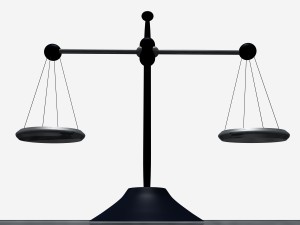 A growing number of prosecutions in the United States against Asian Americans are racially motivated, according to the Committee of 100 and six other national Asian Pacific American organizations.
The groups are asking U.S. Attorney General Loretta Lynch to investigate what they see as a growing trend.
"We write to you today out of a growing concern at the alarming number of criminal prosecutions brought by the Department of Justice against Asian Americans in which government attorneys and investigators have utilized inflammatory rhetoric and made unfounded accusations inconsistent with the Department's standards and policies," the groups wrote in a letter to Lynch.
 "The Department of Justice has brought multiple criminal prosecutions directed at Chinese Americans, often calling into question the"loyalty"of the defendants. In some of these cases, federal prosecutors and investigators have used excessive rhetoric sadly reminiscent of the McCarthy era. The experience of Japanese Americans during World War II teaches that maintaining strong cultural and family ties does not necessarily equate with disloyalty to our country."
In May, 22 members of Congress called for an investigation into whether race was a factor in the bungled prosecution of Sherry Chen, the National Weather Service employee falsely accused of spying for China. The case was abruptly dropped after two former prosecutors accused the Department of Justice of racism in the case.
The seven groups in their letter backed the call for this investigation.
The National Council of Chinese Americans (NCCA), Asian Americans Advancing Justice (AAJC), Asian Pacific Islander American Public Affairs Association (APAPA), Chinese American Citizens Alliance (CACA), National Asian American Pacific American Bar Association (NAPABA) and OCA-Asian Pacific American Advocates all co-signed the letter.