A new project involving actor Masi Oka of Heroes and Hawaii Five-o fame could open up more opportunities for Asian American actors while two new Indian American characters are being introduced on The Mindy Project, a show sometimes criticized for its lack of diversity.
Deadline reports that a comedy produced by Oka will center around an English as a Second Language class. The show titled ESL was jointly conceived by Oka and Zak Shaikh, a British-born writer of Pakistani and Indian descent.
It will be executive produced by Ben Queen for Fox.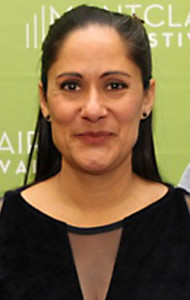 EW reports that among the new characters on this season's The Mindy Project on Hulu are her fictional parents, Sakina Jaffrey who plays an aspiring Bollywood actress and her serious father, Ajay Mehta.
The couple will apparently have run ins with their in-law, Danny's mother Annette as played by Rhea Perlman.