By Ed Diokno
Despite some progress, AAPI actors are largely unrecognized by award shows.
The People's Choice Awards kicked off the awards season last week with a handful of Asian American actors winning the fans' affection.
This Sunday, the Golden Globe will be handing out accolades to the favorites as voted by the Hollywood Foreign Press Association. It should be a pretty good show considering the HFPA allows drinking during the program.
In the Peoples' Choice Awards, fans picked Priyanka Chopra as the Favorite Actress in a New TV series award for her role in Quantico and Dwayne "Rock" Johnson won Favorite Premium Cable TV Actor for his role in Ballers. Chopra was the first South Asian to be so recognized and The Rock, the first Samoan American to receive that honor.
Filipino Canadian Shay Mitchell was edged out for Favorite Cable TV Actress, but won as a cast member of Pretty Little Liars, which was named Favorite Cable TV Drama.
Small victories, but we'll take them.

Even though the 2015-16 television season is one where we have seen the most shows featuring or starring Asian Americans, as we see by the award winners and nominations, AAPI actors still represent a tiny, tiny portion of the roles on television.
But compared to the roles played by AAPI thespians and other actors of color in the motion picture industry, television looks like a celebration of diversity.
The 73rd annual Golden Globe Awards airs Sunday, Jan. 10  which continues the entertainment industry's awards season. The awards show will air on NBC at 8 p.m. Eastern.
The nominees for the 2016 Golden Globe Awards include quite a few actors of color: Gina Rodriguez, Idris Elba, Taraji P. Henson, Uzo Aduba, Regina King, Queen Latifah, Viola Davis, David Oyelowo, Will Smith, and Egyptian American actor Rami Malek. Aziz Ansari is the only Asian American actor to get a nomination for his role in Master of None.
The most prestigious award show, though, is the Oscar awards for the motion picture industry. There is a fear that there could very well be a repeat of last year's Oscar show where all the Oscar nominations were European Americans. It generated a backlash and earned a hashtag #OscarsSoWhite.
The widespread discussion about the lack of diversity in the entertainment industry, produced loads of stories and commentaries not only in the trade media but also within the minority communities, who feel that their stories are not being told even though they represent a huge part of the audience.
2016 was such a racially charged year spurred by the Black Lives Matter movement, the debate over immigration, the hateful statements and fear-mongering coming from some of the candidates for President and the acts of violence (including the Oregon standoff) that have racial overtones.
Producers and entertainment executives are people too (although that might be open for debate) and I assume that they are affected by the social atmosphere of the past year. Movies take so long to produce, it may be a year or two before we see if the debate on race that is happening on Main Street has had any impact on Hollywood. Television was the first to react with the plethora of shows of and by minority actors/producers that resulted in shows like Dr. Ken, Master of None, Quantico and Into the Badlands.
* * *
I have another theory. Madison Avenue, the hurricane's eye of advertising, has a better sense on America's pulse. Advertisers feature mixed-race couples, families of color, LBGTQ couples, racially-mixed groups of friends and families to sell their products. Yes, good ol' capitalists sense the changing demographic of our country and are adjusting their strategies to sell their goods, whether it be insurance, cars, cereals or skin-care products.

It doesn't matter that the reason for the advertising trend is not as altruistic as we would like. The images created by these seemingly innocuous ads that we see as we flip through  the magazines, flash on television, billboards and on the Internet are subconsciously seared into the public's/customer's brain. Who can forget Coke's "America the Beautiful commercial for the Superbowl of 2014?
Advertisers seek television programs that reflect the socially liberal values of contemporary America, despite the Tea Party's belief that they represent America. That may be why television is quicker to react to the social shifts of America; TV shows depend on commercials and the denizens of Madison Ave. are battling in the marketplace. Their data analysts actually look at the Census statistics that show the changing face of this country.
"Advertisers for many years always took the safe route, which was to try to ruffle no feathers and in doing so became less and less authentic and real," said Allen Adamson, managing director of the branding firm Landor Associates. "To succeed today, big brands … need to be in touch with what's authentic and true about American families."
According to Census data, families with interracial married couples grew by 28 percent in the decade between 2000 and 2010, from 7 percent to 10 percent of the overall population.
"The traditional approach depicting the old `Leave it to Beaver' family, while offending no one, is not very realistic," Adamson said.
(I must add that my view on this is based on commercials shown in California, a very diverse marketplace and as we know, the Golden State doesn't represent the rest of the country. But as a national trendsetter, California's impact can't be ignored.)
Motion pictures executives, unfortunately, are slower to adjust to reality and tend to depend on their "gut" feelings or whatever worked in the past. Motion pictures are so expensive to make, studios are reluctant to take risks. Once in a while we'll get a Joy Luck Club, Selma or 12 Years A Slave, but those examples are still few and far between.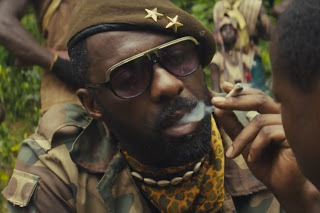 The Motion Picture Academy doesn't want to have a repeat of #OscarsSoWhite, but its members are still mostly old school and may be resistant to being more open-minded. Oscar nominations will be announced Jan. 14.
The Academy has been trying to diversify the nomination process so that the voters – the actors, producers, camera operators, directors and technicians – are more diverse themselves. We see that ever-so-slowly happening but more importantly, we see people of influence move into the decision-making positions. African American producers like Shonda Rhimes and Tyler Perry are chipping away at the old boys' club but there is no Asian American equivalent to Rhimes and Perry yet. However, AAPI directors, producers and writers such as Justin Lin, Dean Devlin, Ang Lee and Gary Fukunaga are inching into positions of influence and artists Mindy Kaling (The Mindy Project), Aziz Ansari (Masters of None), Dwayne Johnson (Ballers), Ken Jeong (Dr. Ken) and Daniel Wu (Into the Badlands) are creating their own products.
For an industry that has been so exclusive for so long, it may take a Sisyphus-like effort for the entertainment industry to move from a black and white world view to one with full color.
GOLDEN GLOBES: Jan. 10, 8 p.m., EST on NBC
SCREEN ACTORS GUILD AWARDS: Jan. 30, 8 p.m. EST on TNT and TBS
88TH ACADEMY AWARDS: Feb. 28, 5:30 p.m. EST on ABC
(Ed Diokno writes a blog :Views From The Edge: news and analysis from an Asian American perspective.)