By Ed Diokno

Cho: SNL needs an Asian American host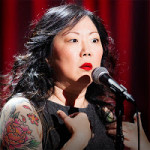 If Donald Trump can host Saturday Night Live, why not an Asian American? Margaret Cho wondered out loud in an interview in The Guardian. "Politics here is so undignified. It's gotten scary and messed up. Remember Pink Floyd's movie The Wall, when Bob Geldof becomes this totalitarian leader cum rock star? That's happening with Trump. A reality TV star becoming president.

"SNL has never had a single Asian American cast member or musical act. They had one Asian American host 16 years ago, which was Lucy Liu. Yet they want Trump, a known racist?

"I said they should swap Trump for Ken Jeong, who's a big star here, and I offered to be his musical guest. But no dice. If Trump becomes president, the whole world's in big trouble. He's using Isis to make points about mosques, immigration, torture, oil… In fact, I've come to the conclusion that Donald Trump is Isis."
Takei: Beyond black and white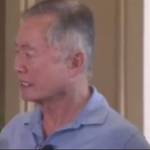 In a  lengthy interview with the Hollywood Reporter, the entertainment industry newspaper, actor George Takei expounded on the anger he felt when Asians were a butt of a couple of jokes during the Oscar telecast.

"I mean, diversity means much more than Black and White," said Takei. "It means Asian Americans, it means Latinos, it means LGBT people, it means Native Americans, it means — particularly in today's context — Arab Americans. And yet it was a show in black and white — black-and-white pictures, like going back a half-century. I was astounded at the obliviousness and the ignorance of the Academy people with regard to the notion of stereotypes."

It prompted him to get together with other AAPI Academy members well known and respected in the entertainment industry to issue a letter asking for an explanation and an apology. The apology issued by the Academy of Motion Picture Arts was not satisfactory to the signees and the Academy said that they would meet with the letter writers this week. However, that meeting has not occurred as far as Views From The Edge can tell.

Rodriguez: Bringing Broadway training to Bay Area schools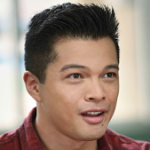 Vincent Rodriguez III, one of the stars of Crazy Ex-Girlfriend romantic-comedy musical and who grew up in Daly City, California, came home to the San Francisco Bay Area recently and met with students of a several high schools. "Whenever I meet these kids, I tell them, 'These are the techniques you will need in order to be successful in the rehearsal room, at auditions, or in performance,'" says Rodriguez in an article at SFGate. "When I was growing up, I didn't have that kind of mentoring."



Lin: Public has got to support AAPI movies and plays
Director Justin Lin says if we want to see more diversity in film, "the general public has to demand it." The article in Salon also outlines what some individual artists are doing to diversify the motion picture industry. "It's about supporting the many talented artists and filmmakers out there trying to create work from that marginalized point of view," said Lin, who is directing the next Star Trek movie. "Go out and buy tickets to their movies and plays, support their crowd sourcing campaigns, show the industry that there is a viable audience for this work."



Wong: Feminism and Asian American women
Comedian Kristina Wong was
interviewed by NBC News
about her take on feminism in the AAPI community. "For years, I used to crash public events as a cigar smoking, dry humping, fast talking faux beauty queen named 'Fannie Wong Former Miss Chinatown 2nd Runner Up.' She was the queer, outspoken, messy and hilarious alternative to the perfect Chinese American beauty standards put on by women who compete in the Miss Chinatown pageant. I feel like feminism is about women making and living in a space that wasn't there before. It's about having the choice to choose options that didn't exist before because patriarchy dictated standards that didn't allow women and non-gender binary folks to feel they could exist safely in these new undefined spaces that were previously predominantly centered or occupied by men."
(Ed Diokno writes a blog :Views From The Edge: news and analysis from an Asian American perspective.)

(AsAmNews is an all-volunteer effort of dedicated staff and interns. You can show your support by liking our Facebook page at www.facebook.com/asamnews, following us on Twitter and sharing our stories.)