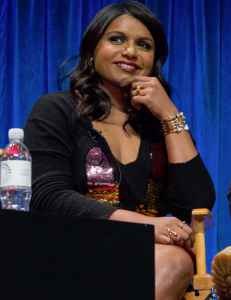 Sibling rivalries between actress Mindy Kaling and her brother Vijay Jojo Chokal-Ingam are spilling onto the gossip pages.
The NY Post' Page Six reports that Chokal-Ingam accused his sister of trying to sabotage his new book on affirmative action- Almost Black: The True Story of How I Got Into Medical School by Pretending To Be Black. 
Kaling is quoted on the book cover as saying "This book will bring shame on our family." To that her brother replies "You play a slut on national TV, and you think this [book] will bring shame on the family?"

In his book, Chokal-Ingam talks about how he pretended to be Black so that he could get into medical school. His self-published book is intended to highlight what he feels is discrimination in the admission process against Whites and Asians.
Chokal-Ingam describes his sister as conniving and cited several examples of how she has sabotaged her enemies.

AsAmNews is an all-volunteer effort of dedicated staff and interns. You can show your support by liking our Facebook page at  www.facebook.com/asamnews, following us on Twitter, sharing our stories, interning or joining our staff.