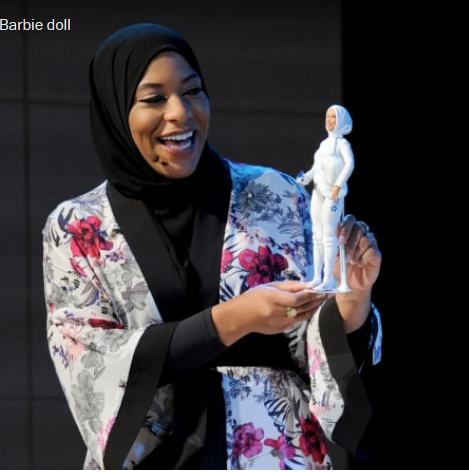 A Barbie designed to resemble US bronze-medal winning Olympian Ibtihaj Muhammad will be released next year, Mattel announced yesterday.
She will be the first hijab-wearing Barbie in the history of the doll line just like Muhammad was the first Olympian to wear a hijab in 2016 at the Rio Olympics. Muhammad won the bronze in fencing.
"Today I'm proud to know that little girls who wear hijab and, just as powerfully, those who don't can play with a Barbie who chooses to wear a headscarf," she said to USA Today . "She's a Barbie who is strong enough to wield a giant sabre and dedicated enough to spend years working her way to an Olympic medal."
The doll brings Muslims in the U.S. closer to acceptance in the same week the FBI released its new hate crime statistics. The report from the FBI reveals that 388 Muslims were religious bias victims-24.5 percent of all victims . That was second to Jews who comprised 862 of all victims-more than half.
The message from Mattel is don't let anything hold you back.
"Ibtihaj continues to inspire women and girls everywhere to break boundaries," the Barbie makers said.

AsAmNews has Asian America in its heart.  We're an all-volunteer effort of dedicated staff and interns. You can show your support by liking our Facebook page at  www.facebook.com/asamnews, following us on Twitter, sharing our stories, interning or joining our staff.