In 2016, the Asian population became the largest ethnic group in California's Orange County, according to the Census.  The huge influx of Asian and Pacific Islanders during the last two decades has dramatically changed the character of the region.
Many institutions remain  largely  ignorant of the disparities and differences between the various Asians ethnic groups. At the same time, Orange County experiences ongoing anti-Asian sentiment, discrimination, and segregation.
"Despite these numbers and the rapid growth of the AA&NHPI population, there is little research available that describes the distinct cultures and histories across ethnic groups, their social, political, and economic contributions to the county, or the needs of a population whose majority is immigrants and refugees," said Dr. Linda Trinh Vo, study co-author and UC Irving School of Humanities professor of Asian American Studies.
A new report, Transforming Orange County: Assets and Needs of Asian Americans & Native Hawaiians and Pacific Islanders, provides a deeper, more intimate look into the complexity of the AA&NHPI community that belies long-held stereotypes as the "model minority" or "perpetual foreigner."
Orange County is home to the third largest Asian American & Native Hawaiian and Pacific Islander (AA&NHPI) community in the United States comprising 21 percent of its 3-million residents. The county serves as a microcosm of the major demographic shifts taking place across the nation, placing it squarely in the midst of the growing scrutiny on the family-based immigration system.
From 2000 to 2010, the local Asian American population jumped 41 percent, and Native Hawaiians and Pacific Islanders increased by 17 percent, compared to the county's 6 percent total population growth, making it the fastest-growing population. With 62 percent born outside of the country, AA&NHPIs are also the county's largest community of recent immigrants.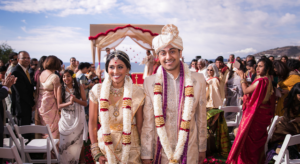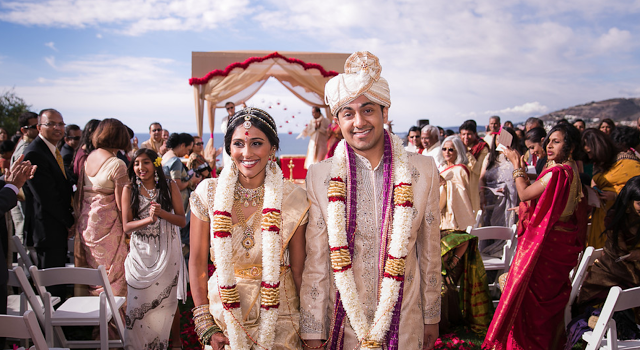 "Our most important policy recommendation is the collection and reporting of disaggregated data in order to better understand the nuanced diversity of the AA&NHPI community, because aggregated data conceals disparities affecting specific ethnic groups, especially Southeast Asians and Native Hawaiians and Pacific Islanders," says Vo, one of the report's authors. "We hope this will improve understanding of the specific experiences of AA&NHPI communities and race relations more broadly in Orange County."
Through interviews with 20 key community leaders representing different ethnic groups and interests, the report examines the major needs and assets of the AA&NHPI population in six areas: building sustainable communities, economic development and disparities, K-12 and higher education, health care services, political participation and civic engagement, and civil rights advocacy.
"In each chapter, we share key policy recommendations that will further strengthen our community's assets and better address needs to help promote equity and improve the quality of life for everyone in the county," says Sylvia Kim, regional director of Advancing Justice-OC. "We hope this report can be a stepping stone for business owners, elected officials, educators, healthcare professionals, and policy makers, to enhance their understanding about the complexity of AA&NHPI communities."
Additional policy recommendations include providing culturally and linguistically accessible outreach and counseling for each area addressed in the study, and continuing to strengthen AA&NHPI-serving community agencies, cross-ethnic coalitions and organizations that amplify the assets, needs and voices of AA&NHPI community members.
"The idea for this study began in 2016 when Sylvia Kim and I discussed the need for a baseline study of the Orange County AA&NHPI communities and their economic, social and health care needs," said social sciences dean Bill Maurer.
Some other findings of the report:
Homeownership among Asian Americans (58%) and NHPI (46%) is overall lower than non-Hispanic Whites (67%).6 In such an expensive county as Orange County, this disparity in homeownership is masked by the focus on wealthier overseas Asian homebuyers.
In 2012, AA&NHPI businesses brought nearly $26 billion in revenue and over 100,000 jobs to the county.
AA&NHPI could potentially represent up to 20% of Orange County voters but only currently comprise 14% of voters.
An estimated 52,000 undocumented immigrants in Orange County identify themselves as Asian.
AsAmNews has Asian America in its heart.  We're an all-volunteer effort of dedicated staff and interns.  Check out our Facebook page  and our Twitter feed,  Please consider interning, joining our staff or submitting a story for consideration.