A missing Pennsylvania teen who disappeared to Mexico with a 45-year-old man has been found and has been returned to the United States, reports ABC.
The two were found at a Mexican resort town.
"I'm really happy. Please let everyone know," Amy Yu's mom, Mui Luu, told ABC News.
CNN reports that Yu was unharmed and in good health. Kevin Esterly was also returned to the United States to face charges in Pennsylvania. The family said Yu and Esterly, who is married with four children, knew each other through church and were in a secret relationship for one year.  The girl's mom said the two exchanged hundreds of texts.
A passenger told CNN he was "close to 100 percent" certain he saw Esterly and Yu board a flight to Mexico. The two asked passengers to exchange seats so that they could sit together.
"It seemed odd the way she was leaning up against him and how he was rubbing her leg and it seemed like his hand was quivering a little bit," said the witness, Frank Castrovinci.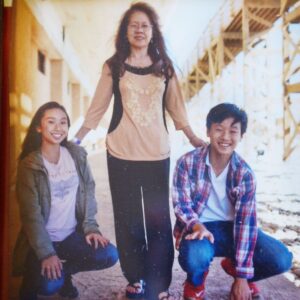 "The Allentown Police Department would like to thank Homeland Security Investigations, Policia Federal Transnational Criminal Investigative Unit and the United States Marshals Service for their help in locating Amy Yu and Kevin Esterly," Allentown police said in a statement quoted by Lehigh Valley Live.
It's not clear what charges Esterly will face. "The Pennsylvania Coalition Against Rape told CNN the age of consent for sexual activity in Pennsylvania is 16.

AsAmNews has Asian America in its heart.  We're an all-volunteer effort of dedicated staff and interns.  Check out our Facebook page  and our Twitter feed,  Please consider interning, joining our staff or submitting a story for consideration.