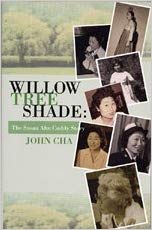 Siblings Flip and Christine Cuddy remembered their mother, Susan Ahn Cuddy, WWII lieutenant in the U.S. Navy, on StoryCorps.
Lieutenant Cuddy was initially turned down by the Navy's officer school because she was Asian, but eventually was accepted anyway and became the first U.S. female gunnery office, training air combat tactics to White men.
The Cuddy siblings were unaware of their mother's accomplishments until 2002, when author John Cha published a biography of her.
An interview with the Cudding siblings about their mother can be found on NPR.
AsAmNews has Asian America in its heart. We're an all-volunteer effort of dedicated staff and interns. Check out our Twitter feed and Facebook page for more content. Please consider interning, joining our staff or submitting a story.