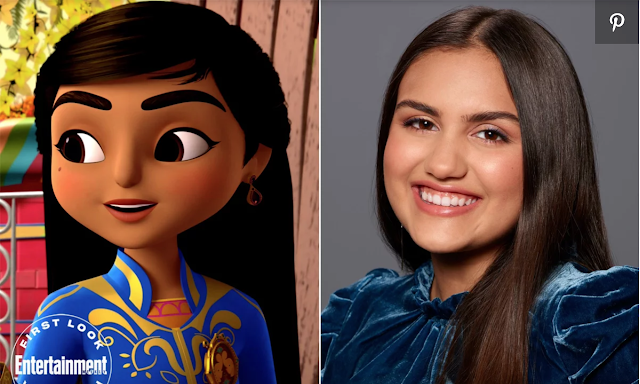 Wow! if you put the voice actors who worked in the new animated series, Mira, Royal Detective, and put them in a live-action movie, it would be promoted as a star-studded blockbuster.



Disney is so confident of the success of the new series that the studio has already ordered a second season before the first season premieres in March of this year.


"Mira, Royal Detective hasn't even premiered yet and we have already seen the excitement building for this series featuring a brave and empowered young girl who will stop at nothing to solve a case," said Joe D'Ambrosia, senior vice president, original programming, and general manager, Disney Junior. "To ensure that we have plenty of new mysteries ahead for Mira, we are thrilled to begin production on a second season and can't wait to introduce her to the world in 2020."


In an exclusive by EW, the cast for the animated series reflects Disney's goal to introduce more racial diversity in its productions.


The new mystery-adventure animated series is inspired by the cultures and customs of India. Set in the fictional land of Jalpur, it follows Mira, a commoner who is appointed to the role of royal detective by the queen herself.


Newcomer 16-year-old newcomer Leela Ladnier will do the voice of Mira. The cast surrounding her are well-known Indian American actors.
In addition, producers along with the songwriting team of Jeannie Lurie and Matthew Tishler and South Asian music consultant Deepak Ramapriyan released the program's theme song. World-renowned Zakir Hussain plays tabla on the track and is joined by musicians from Los Angeles to Mumbai.
AsAmNews has Asian America in its heart. We're an all-volunteer effort of dedicated staff and interns. Check out our new Instagram account. Go to our Twitter feed and Facebook page for more content. Please consider interning, joining our staff, or submitting a story.