By Jana Monji, AsAmNews Contributor
Fans of the Los Angeles Asian Pacific Film Festival got a chance Friday to preview episodes three and four of the five-part PBS documentary, Asians Americans. The film festival which has been forced to go virtual showed them online for one day only in their LAAPFF Virtual Showcase.
Episode 3, Good Americans, highlighted the passing of the Immigration and Nationality Act of 1965 , which removed the restrictions against Asians and other ethnic groups from the US immigration policy and allowed more Asians to immigrate to the US. It ended with the early 1970s and the rise of Bruce Lee.
With the Hawaii entering the union as the 50th state, a majority Asian American delegation was sent to Congress.
Good Americans didn't cover the Vietnam War (1955-1975), but it did cover the rising fear of communism (Korean War). Episode 4, Generation Rising, looks at Asian Americans in the Vietnam War and in the Civil Rights Movement.
Although he was featured in Good Americans, Alex S. Fabros, Jr. has a more prominent role in episode 4, Generation Rising. Fabros was drafted into the Marines in 1963 but his father, also a military man, had worked in the fields on weekends to earn extra money. Eventually, his father bought a home in Salinas where Asians were not allowed. The family experienced hate crimes, but his father took a military approach to resolving them.
When Fabros flunked out of school, his father sent him to work in the fields as a migrant worker. He was one of the younger Filipino workers; a whole generation of bachelors–deprived of family life due to anti-miscegenation laws–were still working the fields, the manongs. The manongs urged Fabros to "become the person they could not become" by returning to get a college education.
Yet from the manongs rose Larry Itliong (1913-1977), who led them on the Delano grape workers strike, eventually joining with Cesar Chavez (1927-1993) and Dolores Huerta (1930).  Itliong had already been involved in the 1948 asparagus strike. The Delano Grape Strike and Boycott lasted five years (1965-1970). Accounts of the strike often leave out Filipinos. While some places commemorate Cesar Chavez Day (March 31) , just last year Governor Gavin Newsom proclaimed 25 October as Larry Itliong Day in California (Los Angeles County had recognized the day in 2011). There is a 2014 documentary, The Delano Manongs: Forgotten Heroes of the UFW and Itliong is portrayed (by Darion Basco)  in the 2014 film Cesar Chavez, but more often Filipinos are left out of this history.
Narrated by Tamlyn Tomita, Generation Rising draws heavily on another long protest: the demonstrations against the Vietnam War, the anti-war movement (1964-1973) and looks at how Asian Americans who fought in Vietnam had to "confront their racial identity."
Besides Fabros, the documentary has first-person accounts with Japanese Americans Scott Shimabukuro and Mike Nakayama as well as Chinese Italian American Lily Lee Adams. Adams points to the problem many Asian American women face. She recalled how she had to work to contain her anger and how she was often looked at as a Vietnamese prostitute. Even when she was in uniform, enlisted men asked her to do sexual favors for money. "I had to be very vigilant, on base and off base."
Returning from the war, Shimabukuro enrolled in LA City College. Both he and Nakayama participated in panels about the war, but too often "they never asked us to participate," usually having all-white speakers. However, Nakayama and Shimabukuro at times just walked up to the front, uninvited. Nakayama recounts that after the war, he became very aware of the racist nature of the Vietnam War.
Asian American student activists joined Latino and African American activists to form the Third World Liberation Front (TWFL) in 1968 at San Francisco State University and UC Berkeley for the longest student strike during the time Ronald Reagan was governor of California. The five-month long strike resulted in establishing Ethnic Studies in those universities and nationwide. (S.I. Hayakawa, an English professor, was president of SF State during the protests; he would eventually serve as a US senator.) Fabros eventually became a professor of Asian American Studies at San Francisco State University, and he established the Filipino American Experience Research Project in 1992. The growing awareness of cultural identity paved the way for people like Viet Thanh Nguyen, an assistant professor at USC in both the English Department and in the American Studies and Ethnicity Department.
After the fall of Saigon (30 April 1975), many refugees settle in the US. Pulitzer Prize-winning author Viet Thanh Nguyen (The Sympathizer) came to the US that year, first settling in Indiantown Gap, Pennsylvania, moving to Harrisburg and finally settling in San Jose where his family opened up a Vietnamese grocery store.
Nguyen notes that while victors often write history, in the case of Vietnam and films made about Vietnam such as Apocalypse Now and Platoon, he observes, "Americans put themselves at the center of the story" and "they're the stars of the tragedy," despite "the overwhelming number of people who died were Southeast Asians." He recalls how traumatic it was to see how the Vietnamese were portrayed.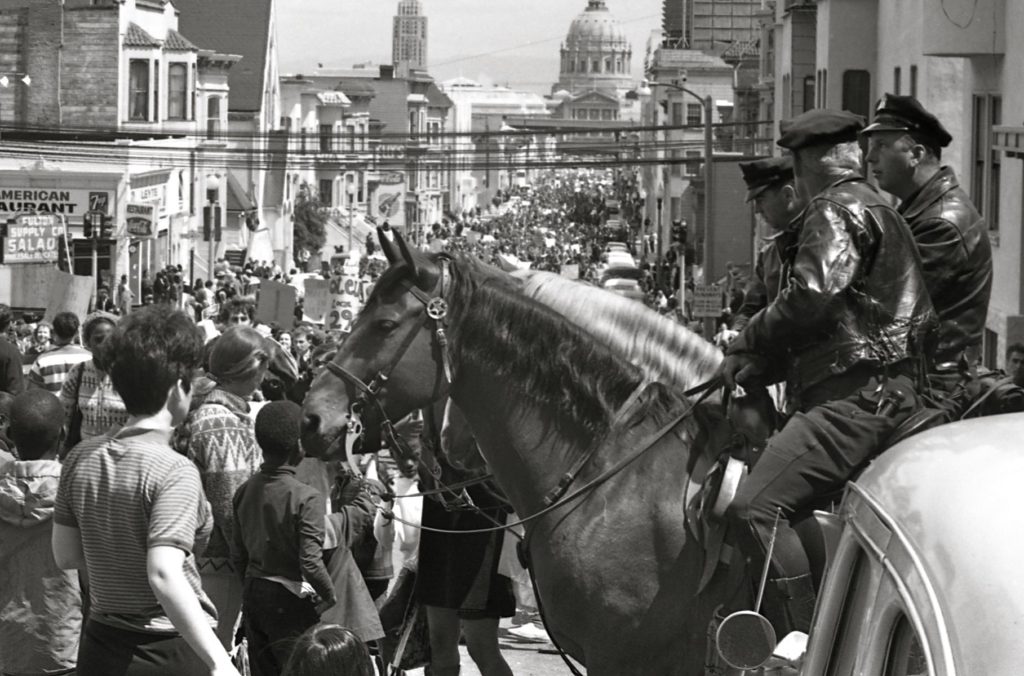 Drawing all of these experiences together, Asian Americans from different generations–from new to old–rose and helped define their identity instead of having it defined for them (as in Good Americans). Even as US history still may lack depth in looking at Asian Americans, ethnic studies are a relatively recent development and the educational changes that brought about ethnic studies for Asian Americans came about when Asian Americans united with African Americans and Latinos in California.
The LAAPFF Virtual Showcase is a digital showcase of films and panels to unite with audiences during this unprecedented time of the COVID-19 Pandemic and the current wave of increasing violence and anti-Asian racism. The event began Friday, May 1st and will run through May 29 as part of the Asian Pacific American Heritage Month.
The LAAPFF was slated to launch its 36th edition on April 30th, 2020 in theaters in Los Angeles until local and state health authorities COVID-19 advised against large gatherings. As a result, Visual Communications, presenter of LAAPFF, postponed physical, in-theater screening events and developed an online virtual experience, enabling the landmark festival to reach a national audience and all communities.
PBS will premiere the five-part series on May 11 and 12. Episodes 1 (Breaking Ground) and 2 (A Question of Loyalty) air on May 11 at 8 p.m. (Check local listings). Episodes, 3, 4 and 5 (Breaking Through)  air on May 12 at 8 p.m.
AsAmNews has Asian America in its heart. We're an all-volunteer effort of dedicated staff and interns. Check out our new Instagram account. Go to our  Twitter feed and Facebook page for more content. Please consider interning, joining our staff, or submitting a story.