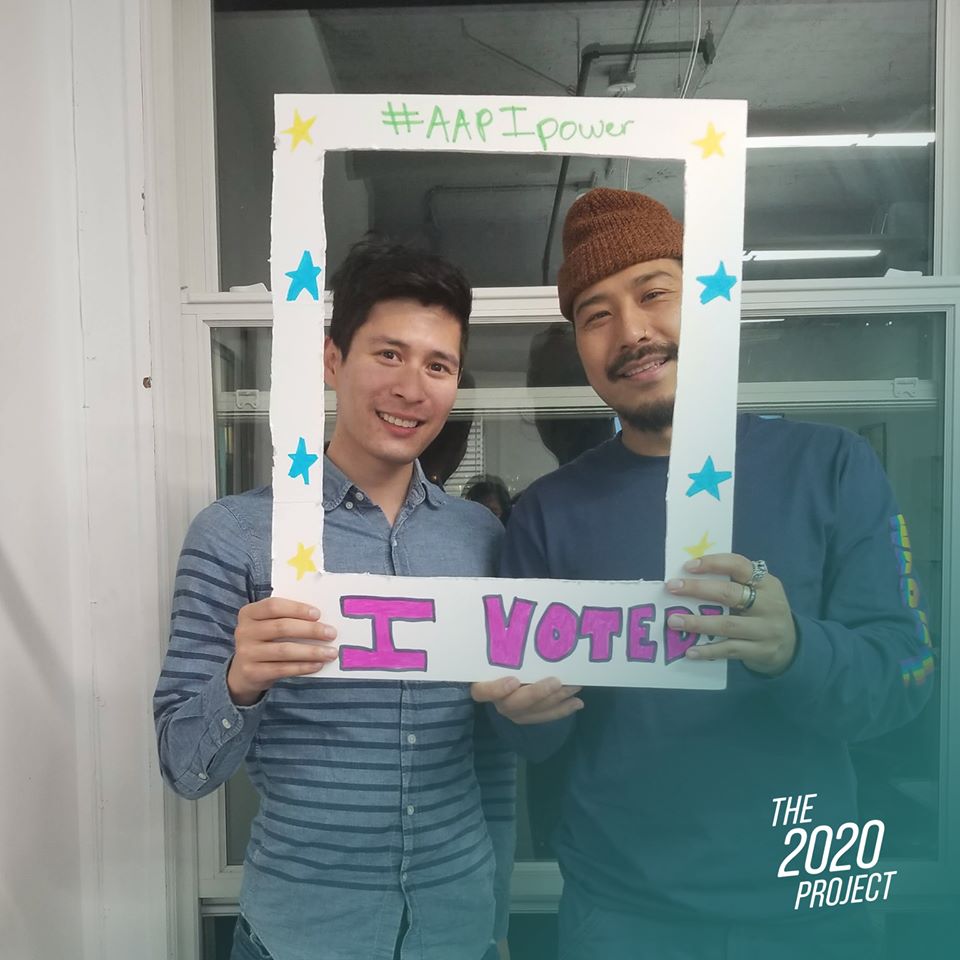 By Louis Chan, AsAmNews National Correspondent
Actor Osric Chau of the CW series Supernatural is a green card holder from Canada and not eligible to vote in the US. Yet he says he is engaged in the political process in the United States and remains active in fighting for change.
"This is the only way we really have a voice in the political system," said Chau. "The more we feel ownership in the system and voting people in and out of office, the more we have control of the society we live in. We don't have to feel like we have to accept whatever that is handed to us at the end of the election," he emphasized.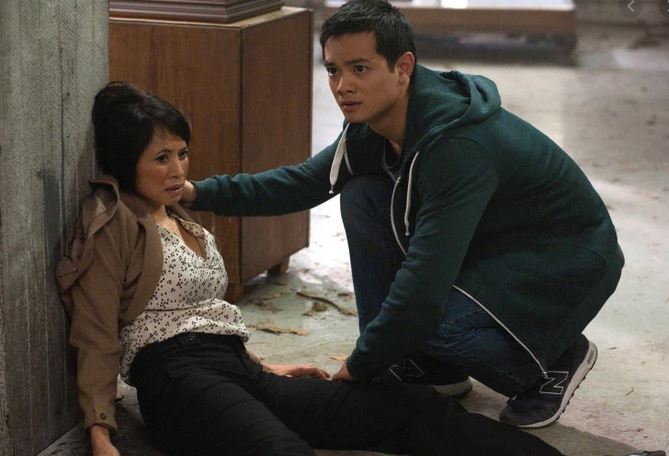 Chau joined a webinar sponsored by AsAmNews and produced by The 2020 Project which has the goal of registering 100,000 new AAPI voters in 2020.
The webinar held on Tuesday came one day before a new report released today by Pew Research which found the share of eligible Asian American voters reached a new high this year, nearly 5 percent or 11 million people. The percentage of eligible Asian American voters nearly doubled from 2.4% in 2000 to 4.7% in 2020.
Actress Michele Selene Ang of 13 Reasons Why and Romen Borselino, a political operative during the Obama campaign, also took part on the panel moderated by Keith Chow of The Nerds of Color.
"I do know for a fact that representation matters," said Ang. "I've seen how people are bolstered when they see people like them in movies. It shows up in politics as well."
That politics begins at the local level, said Chow. He pointed out that two years after Obama became President, the conservative Tea Party helped the GOP win the midterms, depriving Obama of a Democratic Congress six of his eight years in office.

"It was devastating," said Borselino. "A lot of Tea Party what they stood for was based on racism and bad faith. To their credit they made their voices heard and won the elections. The Koch brothers were literally showing up at city council races."
He said Asian American voters can learn from the Republican victories and adapt some of their strategies on the local level. Chao says he learned from his parents early on that politics begins in your own backyard.
"My parents used to fight for street lights in a dark alleyway and they won," he said proudly. "We have to find those little battles and get invested into communities that we live in."
It's those little wins, the group agreed, that can get people engaged and help through the indifference and apathy. That's is a virus that infects all age groups and the young are no exception.
"I admittedly can get apathetic and cynical," admitted Ang. "I always come back to the idea that this is more than just me. It's the young children. If we can look outside of ourselves, we can create a world we dream of. "
Getting young voters into the voting booth may take some creativity. The panel only was half joking when they said they needed to make voting sexy and fun. Chao called for making the presidential election an event like the Olympics is every four years. He called for making it a national holiday.
"Host voting parties like every year you host Fourth of July," he said. Wouldn't it be fun if friends all went to the polls together as a group, he suggested.
"It is going forward without us whether we like it or not," said Borselino. "We will elect a new president, a new Senate up and down the table. If we don't participate, we will be left out."
You can register to vote here. If you're register, you can also take the 2020 Project's pledge to vote.
AsAmNews has Asian America in its heart. We're an all-volunteer effort of dedicated staff and interns. Check out our new Instagram account. Go to our  Twitter feed and Facebook page for more content. Please consider interning, joining our staff, or submitting a story.