By Jana Monji, AsAmNews Arts & Culture Writer
Marvel Studio's Shang-Chi and the Legend of the Ten Rings Opening Night Fan Event at the El Capitan had a special surprise guest: Director Destin Daniel Cretton. Cretton showed up Thursday at the Nerdist hosted event to greet the fans before the start of the film and helped giveaway some special swag.
Our party of two didn't get any extra special swag, but as with all fan events at the El Capitan, one never leaves disappointed in that respect. Each ticket included reserved seating, one 64-ounce popcorn tub, one 20-ounce bottled beverage, one Shang-Chi Reusable Bag, one Opening Night Fan Event Souvenir Credential with lanyard and one Brick Breakers Collectible toy.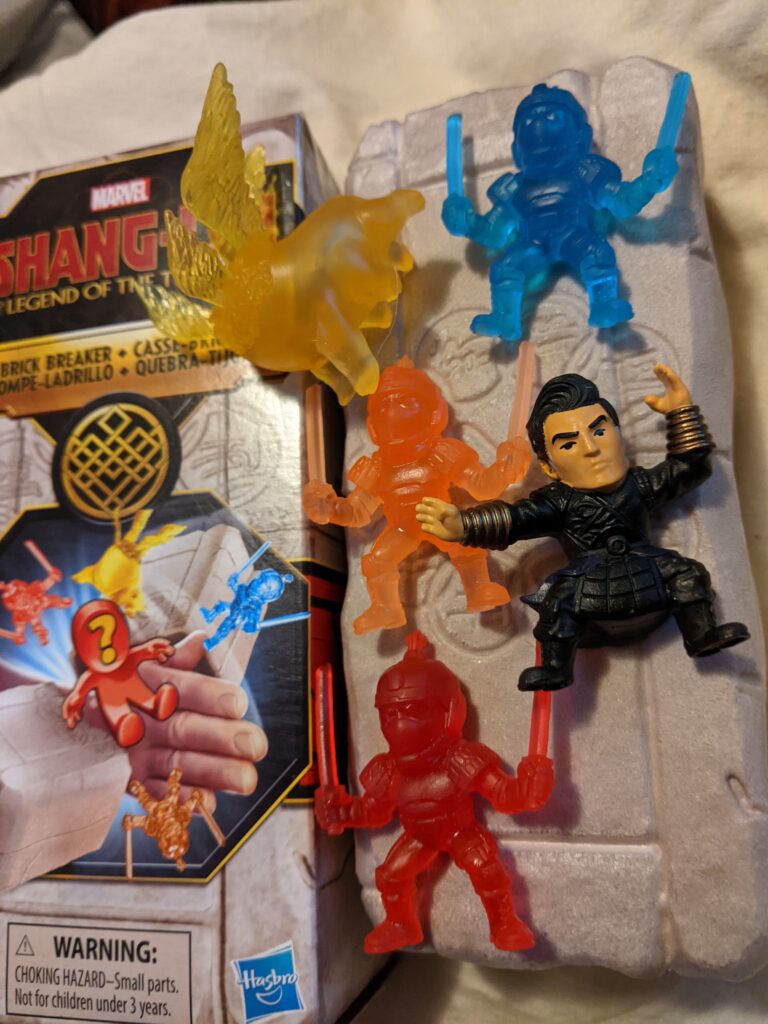 The lanyards had numbers (which needed either superhuman vision or a flashlight app to read). Cretton picked out the numbers of six lucky winners who received things like Funko Shang-Chi figures. He admonished us to be good sports and cheer for the lucky ones instead of groaning our own petty disappointment.
Before the director came on stage, Rob Richards played the the 2500-pipe Wurlitzer; That's always a treat. Cretton also acknowledged the super fans, some of whom had already been to the premiere and were wearing camera-ready cosplay.
He also noted that his appreciation for screen legends like Michelle Yeoh and Tony Leung was increased by working with them. They were that professional and fantastic. One of his favorite scenes with Leung involved his character Xu Wenwu sitting in the library about to do something. I can't tell you what because he and Disney prefer to let the first-time audiences be surprised. He also acknowledged that one of the more challenging scenes (that takes place on a bus) was inspired by another one of his heroes: Jackie Chan.
RELATED: AsAmNews coverage of Shang-Chi
How much is riding on Shang-Chi for Asian Americans
Review: Shang-Chi is a welcomed addition to the MCU
Shang-Chi is not your typical Marvel film
Shang-Chi's Dave Callaham felt the pressures in screenwriting Marvel's 1st Asian superhero
Shang-Chi breaks Thursday Labor Day weekend record
Gold open: $17K raised to buy out theaters for Shang-Chi
Be sure to go early because even if there aren't any of the stars, directs or cosplayers at your El Capitan screening, the costumes and props are on display, including those infamous ten rings. The cast of Shang-Chi and the Legend of the Ten Rings includes Simu Liu as Shaun/Shang-Chi, with Tony Leung as Xu Wenwu, Awkwafina as Katy, Meng'er Zhang as Xialing, Fala Chen as Li, Michelle Yeoh as Ying Nan, Florian Munteanu as Razor Fist, Andy Le as Death Dealer, Benedict Wong as Wong and Ben Kingsley as Trevor Slattery. 
My initial screening experience was with a handful of critics all already used to their curmudgeonly social distancing normative practices and now putting that into extra anti-social mode. At the fan event, fans of all generations shouted, yelled and cheered their loud approval for Shang-Chi and his sidekick Katy. You might not be able to fully hear all the lines because the laugh-out-loud moments are many, especially with Kinglsey and Awkwafina. But films like Shang-Chi are meant to be experienced with a crowd on a large screen.
Shang-Chi and the Legend of the Ten Rings is a major event for all MCU fans and for all film fans of Asian descent. Although rated PG-13 for sequences of violence, action and language (no f-bombs), this is a family-friendly event, especially for fathers and sons as they examine their changing roles under the cruel rule of aging. If you studied Mandarin Chinese, you'll be rewarded at the beginning.
Shang-Chi and the Legend of the Ten Rings continues at the El Capitan until September 19. Face masks are still mandatory unless eating or drinking. D23 Gold Members can show their valid D23 Gold Member Card and receive a complimentary 64-ounce popcorn tub and 20-ounce bottled beverage. For more information, call 1-800-DISNEY6 or visit ElCapitanTheatre.com.
AsAmNews has Asian America in its heart. We're an all-volunteer effort of dedicated staff and interns. Check out our new Instagram account. Go to our Twitter feed and Facebook page for more content. Please consider interning, joining our staff, or submitting a story or making a contribution.