By Erin Chew, AsAmNews Staff Writer
National Geographic will spice up viewers' culinary journey with award-winning Chef- Kristen Kish starring in her new documentary-series Restaurants at the End of the World. The four-part series travels to four off-the-beaten-path pockets on the planet with Kish being on her own adventure learning and eating things she has never seen or heard of before.
Born in South Korea and adopted into a family in Michigan, Kish loved food and cooking at a very young age. With her family's blessing, she attended Le Cordon Bleu in Chicago. Her claim to fame was competing and winning the title of Bravo's Top Chef, season 10, which transformed her passion and career into something even bigger than she could ever imagine. In 2017, Kish launched her first cookbook Kristen Kish Cooking and in 2018 partnered with LINE Hotels to launch her first restaurant Arlo Grey.
In a recent interview with AsAmNews, Kish reflects on her journey to becoming a chef and how her career has flourished. She discussed how self-identity issues as a young child caused her to self-soothe by watching hours of cooking shows on TV, not knowing at that time, that this would be her life and vocation.
"I am proud to be a chef, a TV personality and a cookbook author. Thinking back to my childhood, I started watching hours of cooking shows when I was five. I was a very anxious child and one who had a lot of self-doubt, worth and identity issues. I guess I was indirectly trying to find myself", she said.
For Kish, it wasn't until she participated in the tenth season of 'Bravo's Top Chef' and was crowned as the winner back in 2012, that her cooking career and her entire life turned upside down and transformed her into a celebrity chef, just like all the cooks she used to admire and watch on TV as a child. Kish said that she initially didn't want to take part in the show as she thought back then TV life wasn't for her.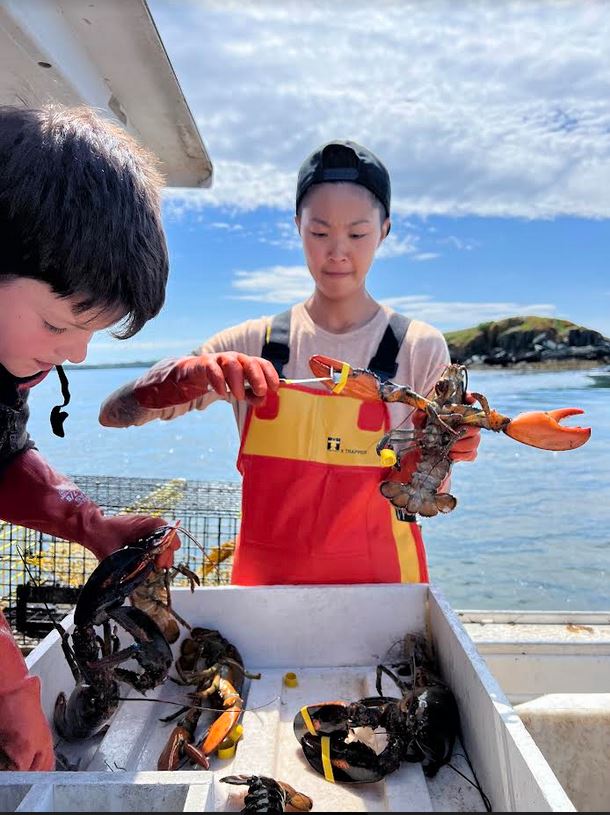 But it was a female chef she was working for prior to 2012, Barbara Lynch who appeared as a celebrity guest chef on a prior season of Top Chef, who encouraged her and put her name in the hat to appear on the tenth season. She decided to give it a go and thought that she would continue into the show till she lost or decided to call it quits on her own.
"I guess even though I was initially hesitant to go on the show, but at some point I had no more arguments to refuse to at least try. I knew I could pull out anytime I wanted and so I said yes, and as I appeared on the show, I did well and went far that it became something I was determined to do till the end", Kish explained.
This success opened opportunities for her to author a cookbook, open a restaurant, make TV guest appearances and now most importantly have her own documentary series- Restaurants at the End of the World produced by National Geographic.
Personally, being involved with this series allowed her to go on a journey to truly understand different people's lives who chose to go and create their lives of cooking at these remote locations and how they were able to generate business and earn a living.
"I still can't get over the experience on the show, as it took me out of my comfort zone and it is a far departure from the lovely convenience of running my own restaurant. It exercised my views on human behavior and made my curious mind become a true empathetic one".
One of her hopes, is that her presence and visibility is a way for other Asian Americans to see what is possible and to be proud of their roots which can be found no matter what path in life they choose.
"Cooking allowed me to learn more about myself and my Korean roots. As an adoptee, it was something that has taken a lifetime of experience to come to terms with. I explore my roots through the food I eat, the food I cook, the food I serve and the food places I visit", Kish expressed.
Kish's four-part documentary series Restaurants at the End of the World, can be watched on National Geographic on March 21, 2023.
AsAmNews is published by the non-profit, Asian American Media Inc. Please consider making a donation and following us on Facebook, Twitter, Instagram and TikTok. Information about interning, joining the staff or volunteering is here. We are supported by a grant from the California Library Commission and its Stop the Hate program. You can find more resources here.