A new bill would give Hmong veterans who fought for the United States the same recognition as other U.S. veterans in Wisconsin.
Currently, veterans in the state can have their veteran status listed on their driver's licenses, but Hmong veterans are not currently eligible for that honor.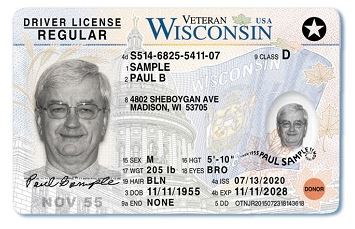 "The military has overlooked the fact that Hmong veterans are veterans like anybody else. And they have made sacrifices. We know what an ordeal they went through to get here and we should recognize that," Sen. Jeff Smith (D-WI) said to WXOW.
A bill tracker lists eight state senators who introduced the bill and 13 state representatives as co-sponsors.
The bill is said to have bipartisan support and supporters hope to have it passed by next spring.
It was introduced on August 10 and is now in the Committee on Labor, Regulatory Reform, Veterans and Military Affairs.
It seeks to expand the definition of a veteran to include admitted to the U.S. under the Hmong Veterans' Naturalization Act.
Currently, Hmong veterans in Wisconsin are recognized on May 14th which has been designated Hmong-Lao Veteran Day.
That day is the anniversary of the last airlift of Hmong and Lao veterans out of Laos in 1975. Schools on this day are encouraged to teach the sacrifices of those veterans.
Those veterans fought in the so-called "secret war" against the North Vietnamese and Laotian communists in Laos.
AsAmNews is published by the non-profit, Asian American Media Inc. Please take advantage of a $30,000 matching grant challenge. An anonymous donor has offered to match dollar for dollar every tax-deductible donation made to Asian American Media Inc from November 1, 2023 until the end of the year. The money will be used to fund the addition of a new reporter and to produce content for limited English-speaking Asian immigrants. We are supported in part by funding provided by the State of California, administered by the California State Library in partnership with the California Department of Social Services and the California Commission on Asian and Pacific Islander American Affairs as part of the Stop the Hate program. To report a hate incident or hate crime and get support, go to CA vs Hate.