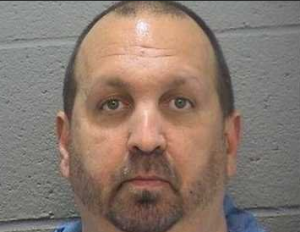 A man in Chapel Hill, North Carolina has been charged in the murders of three Muslim students, reports the News Observer. Some, however, are expressing concern about the absence of a media frenzy surrounding this news.
Craig Stephen Hicks, 46, is accused of shooting Deah Shaddy Barakat, 23, and his wife Yusor Abu-Salha, 21, and Abu-Salha's sister, Razan Abu-Salha, 19, of Raleigh.
At this time, its not being labeled a hate crime. Police say the incident is connected to an ongoing parking dispute. Hicks is believed to be the victim's neighbor. But others are suspicious.
HATE CRIME ALERT: "3 Muslim Students Murdered at University of North Carolina"…Please Share & ReTweet Story: http://t.co/3zMSZlxkcO

— Arsalan Iftikhar™ (@TheMuslimGuy) February 11, 2015
The Council of American Islamic Relations urged police to investigate possible bias in the incident. Twitter has been filled with outrage that the media has given the killing little attention.
#ChapelHillShooting is trending #1 worldwide; 3 Muslim is a top worldwide trend as well and yet I still have not seen it scrolling across TV

— Nida Khan (@NidaKhanNY) February 11, 2015
Finally @nyt reports: Man Charged in Deaths of 3 Near University of North Carolina http://t.co/MtJhQJs6Py #chapelhillshooting

— Chaumtoli Huq (@lawatmargins) February 11, 2015
#MuslimLivesMatter trends questioning lack of media coverage of #chapelhillshooting pic.twitter.com/QLEAXB9Qm6 http://t.co/AS0HhNS4lr

— HuffPost UK (@HuffPostUK) February 11, 2015
Dear American Media…How long will it take you to call the murder of 3 Muslim college kids @ UNC-Chapel Hill an act of "Atheist Terrorism"?

— Arsalan Iftikhar™ (@TheMuslimGuy) February 11, 2015
Welcome to the US, where you get called a terrorist even though its citizens are the ones killing you #ChapelHillShooting #MuslimLivesMatter

— Damiyr Andre (@KingDamiyr) February 11, 2015
Did you hear about this murder in your local or national news? Tell us about whether you think the coverage has been adequate.