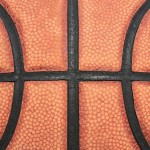 Easter Fa'afiti is a deaf Samoan American who played basketball at Gallaudet University, a deaf school in Washington, D.C. Fa'afiti averaged 20 points per game in the 2010-2011 season. She's faced numerous barriers not only as a Pacific Islander, but also as a deaf person.
She talked to 8 Asians about her inspirations and experiences interacting with the larger community.
Also of special interest is the perspective of the 8 Asian blogger who's son played basketball against Fa'afiti.
The video and article could shatter any preconceptions you may have about the hearing impaired.