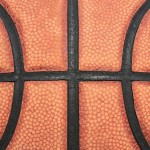 The Houston Rockets loss their fourth straight game tonight. Jeremy Lin had a decent game with 12 points and 10 assists for a double double. But over the previous three games his shooting percentage is down below 30 percent, reports the Latinos Post.
This follows last week when he scored 19 and 20 points. His inconsistency this season has been his main concern on the court. The Rockets got off to a slow start in November, then elevated his game in December to bring the Rockets into the playoff picture. Now in a mini-slump, so are the Rockets. As effective as Harden is on the court, the Rockets need Lin to produce if they are to remain in contention.
It's a long season in the NBA. Not worth the angst for the Rocket fans. Lin has shown what he's capable of and I expect the Rockets to turn it around soon. They're going through what every young team goes through, ups and downs.