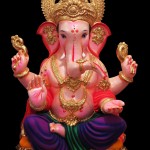 A coalition of South Asian organizations has launched a new campaign to lobby the FBI into tracking hate crimes against Sikh, Hindu, and Arab Americans, reports the First Post.
The South Asian Americans Leading Together (SAALT) points out that while hate crimes against other groups are being tracked, no statistics are kept for hate crimes against Sikhs, Hindus and Arab Americans.
"It is crucial that they are added to the tracking form in order to address this problem and keep all communities safe," SAALT said in a statement.
Crimes against these groups particularly surged after 9/11. The recent mass killings of Sikhs at a temple in Oak Creek, Wisconsin  makes the matter even more urgent.
"Part of the difficulty in addressing these alleged hate crimes is due to the fact that they are only partially tracked," SAALT said.