Rep Judy Chu (D-California) took to her Facebook page to express her position on California's gay marriage ban today, reports Patch.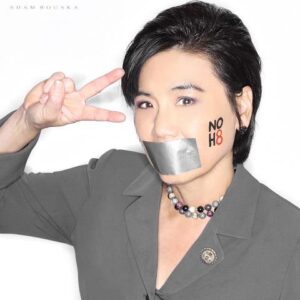 The timing coincided with The US Supreme Court hearing on proposition 8, the voter passed referendum in California banning same sex marriage. The photo expressed her opposition to the ban and  as of 6:30 pm had generated nearly 400 likes and more than 20 comments. All of them were positive.
"Judy, kick ass" said Jesse Nevarez.
"Way to go, Judy" wrote Michael Rhodes.
"Love it, Judy," posted Cyystal Wallin.
Chu represents Monrovia in Southern California.