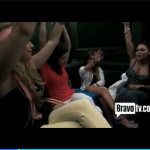 The Bravo Network has removed a racist anti-Japanese slur from a new show following a protest from an Asian American member of the US Civil Rights Commission, reports SF Gate.
Commissioner Michael Yaki heard the slur j*p during a commercial used to promote the new show, "Princesses: Long Island."
The term was meant as an acronym to refer to a spoiled Jewish women as a Jewish American princess.  But Yaki didn't see it that way.
"This promo ran again and again and I got madder and madder and said, "This is not right,," Yaki said.
Yaki sent a letter to Bravo  and within days, Bravo executives responded by saying the term would be removed from both the promo and the show.
You can read more about this controversy in SF Gate.