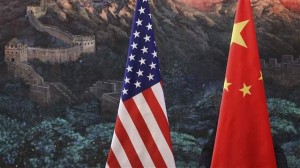 Vietnamese Americans upset over China's treatment of Vietnamese fisherman protested a visit by China's leader Xi Jinping tonight in Southern California, reports the Los Angeles Times.
Demonstrators withstood temperatures of 110 degrees to make their sentiments known.
The Vietnamese American demonstrators competed with protestors from the Falun Gong, a spiritual movement banned by the Chinese government.
More protests are expected tomorrow morning.
Meanwhile, Chinese Americans are watching the summit between Obama and Xi closely.
The Voice of America reports many Chinese Americans have high hopes for the summit.
"These two country's leaders meeting together will be very, very important as to how to bring the world harmony and peace," said Chester Chong of the LA Chinese Chamber of Commerce.
"It's always better to have friends, and working together, you can accomplish a lot more between two countries that will be beneficial for both,"  said Jeff Zhang, a student at Cal State Los Angeles.