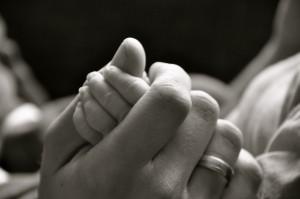 Becoming a surrogate for a couple desperate to have a child is seen as a way out of poverty for some in the United States, reports Times of India.
The practice of renting out your womb, so to speak,  has been criticized as exploitative in some third world countries including India.
A 23-year old recently gave birth for an Indian American couple.  She said she got the idea from her mother, who has also been a surrogate.
"Surrogacy is a respectable profession and I had no qualms in recommending it to my daughter," said the mother.
"While we have had women bring in their sisters and sister-in-laws to opt for surrogacy and earn money, mothers endorsing this profession for their daughters is a stamp of approval," said Dr Dr Nayana Patel, who runs an IVF clinic in India.
You can read the stories of other surrogates in the Times of India.