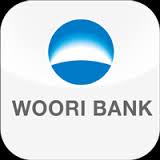 Two Korean American male employees have sued Woori Bank for sexual harassment, claiming they received unwanted advances from one of the bank's Korean male managers, reports the Korea Times.
The men sued the bank's New York operation after they say they reported the incident to headquarters in Seoul and were later fired.
According to the Times, the same manager had been accused of sexual harassing two other employees.
Woori denies any connection between the layoffs and accusations of sexual harassment.
The layoffs were partly due to negligence of their duties. In fact, they didn't focus on their work for the last months preparing the lawsuit for compensations worth $3.5 million," an official said.
You can read more about the allegations in the Korea Times.