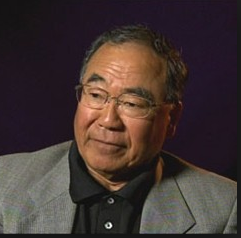 It was like a scene out of the deep south in the pre-civil rights days.
Only this wasn't the deep south. This was New Mexico right after the bombing of Pearl Harbor.
The Chronicle-Telegram reports it happened 73 years ago in Clovis.
A torch carrying group of vigilantes approached the home of the Ebiharas seeking retribution for the Japanese attack on Pearl Harbor.
Roy Ebihara, now 80, stared out his window horrified.
"I remember crying," he said.
Adrian Chavez, a college student, discovered the Ebihara story while doing a term paper. Chavez brought the story to Mayor David Lansford and the city commission.
The mayor was stunned.
"While we know we could never adequately make amends for the mistreatment you and your family endured following the bombing of Pearl Harbor, the Clovis City Commission would consider it an honor and privilege to welcome you back to Clovis," the city wrote in a letter.
You can read about Ebihara's reaction to the letter and the surprise he received in the Chronicle-Telegram.