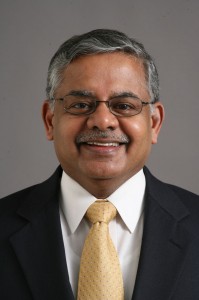 Dr. Nagi Naganathan, dean of the University of Toledo College of Engineering, has been named interim president of UT, reports India West.
He has been the dean of the Engineering School since 2000 and under his leadership, the department has reached record high enrollment figures.
Naganathan also created the Engineering Leadership Institute and during his tenure, UT's Engineering Department was named one of the top 20 in the nation for the first time by the Princeton Review.
Among his many awards are UT Outstanding Teacher Award and UT Outstanding Researcher Award.