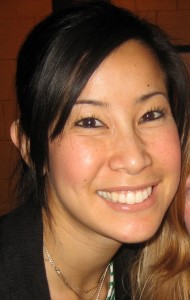 Asian Americans are supposed to get straight A's. Asian Americans get perfect scores on the SAT, become concert pianist at the age of 6 and get their choice of Ivy League schools.
That's what the model minority stereotype says Asian Americans are supposed to do. Lisa Ling in a post for CNN says she was anything but a good student.
She says she performed "poorly" in school and was a terrible test taker. In fact, she would later learn later in life that she has an attention deficit disorder or ADD.
This Sunday on her show on CNN This is Life. Ling explores the world of The Genius Experiment.
She looks at attempts 30 years ago to improve the intellectual capacity of the gene pool. You can see a preview below. You can read about Ling's life as an average student on CNN