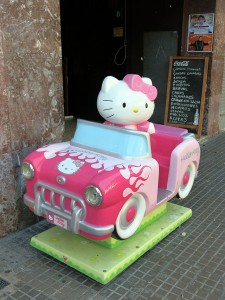 The highly anticipated Hello Kitty exhibition opens tomorrow at the Japanese American National Museum in Los Angeles, reports the Los Angeles Times.
It's the first museum retrospective of its kind devoted to the beloved fictional character and coincides with Kitty's 40th anniversary. Advanced ticket sales have been good.
"We bought an entirely new admissions software," says Greg Kimura, the museum's president and CEO. "We've doubled our staff. We have a new security regime." There will be timed-entrance admission tickets, many of which have already sold out."
Among the highlights, a Katy Perry Hello Kitty inspired corset and a Lady Gaga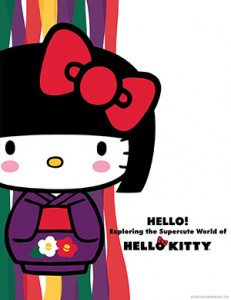 strapless Hello Kitty gown. Also likely to generate buzz at the exhibition is a wall devoted to explaining why Hello Kitty isn't a cat. When word first came out about that, it sparked a backlash among Hello Kitty fans including Josh Groban who tweeted "stop this nonsense."
You can read more about why Hello Kitty has become such a global sensation in the Los Angeles Times.. You'll also find a video preview of the exhibition which runs through April 26, 2015.
For ticket information, go to JANM's official website.