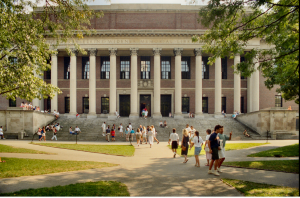 Tez Clark says she's angry and Asian.
She's tired of playing somebody else's model minority.
She's sick of Bill O'Reilley's denials of white privilege.
And she's done with playing the sacrificial lamb for society's denials of the impact of racism.
Now the recent hate speech and death threats sent out to hundreds of Asian American women at Harvard via email has put her over the top.
In her blog for the Harvard Crimson, she says the University was "slow to take the racial hate speech seriously."
Wrote Tez:
"Part of me wonders if the response was motivated by the notion that Asian-Americans are not a "real" minority."
She's also reluctantly seems critical of how Asian American students responded to the incident.
In a way, she says it was a no win situation for Asian Americans on campus. You could read about that in the Harvard Crimson.