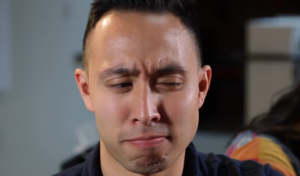 Being a mixed race Asian can present a dilemma for others who don't quite know how to categorize you.
That's the issue confronted in a serious, yet whimsical look by Buzz Feed Yellow at some of the daily issues confronting people of mixed race heritage.
If your of mixed race heritage, what type of issues have you faced and how have you dealt with it? If you're not of mixed race heritage, in what ways, if at all, can you identify with this issue?
Check out the video from Buzz Feed Yellow below.