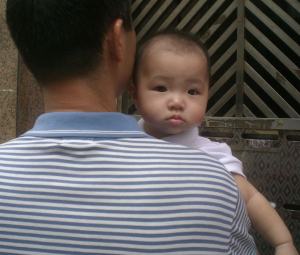 There's a thought provoking piece from Karthick Ramakrishnan in the Los Angeles Times about the significance of the names we give our children.
The topic came about following recent remarks from Duke University professor Jerry Hough who argued in a letter to the editor that African Americans adopt strange new names that indicate their lack of desire to integrate but that Asian Americans, on the contrary, choose simple American names.
I named my child Darryl. My wife and I chose it because we felt at the time that it wasn't a common name like Michael and we wanted something more unique. Years later someone pointed out to me that Darryl is a name common in the African American community. I thought about it and off the top of my head, immediately named three Darryls who were African American. I also immediately thought of two Darryls who happen to be Asian American.
Studies have found that people with Anglo names are 50 percent more likely to get a call backs for job interviews than people with identical resumes, but African American sounding names. So did I put my child at a disadvantage by naming him Darryl? Chuckles. He has an Asian surname, so I doubt if the name Darryl is going to put him at any more of a disadvantage than he might be already.
Ramakrishnan took Hough's comments from a whole different perspective. Many successful South Asians have distinctly South Asian names. Such people as Circuit Court Judge Padmanabhan Srikanth "Sri" Srinivasan, Microsoft Chief Satya Nadella and PBS News Anchor Hari Sreenivasan. There supposed "lack of desire" to integrate didn't seem to hold them back.
So how much thought should we give to the potential impact of the names we choose for our children? You can read more about that in Ramakrishnan's piece in the Los Angeles Times.