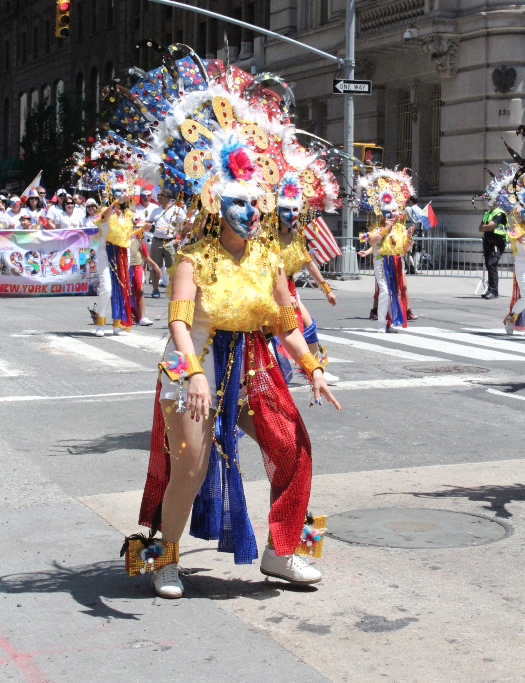 Text & Photos by Shirley N Lew, AsAmNews New York Correspondent
On Sunday, the 117th Philippine Independence Parade kicked off under a sunny sky in midtown Manhattan. The parade route was along Madison Avenue, from 38th to 23rd street.
Exuberant Filipino Americans displayed their pride in a very visible way. There was no shortage of participants. Many groups and associations were represented, such as the United Federation of Fil-Am Educators and the Filipino American Association of Central New Jersey.
There was cultural music, energetic dances and  colorful floats. In the parade, men wore traditional barong tagalog and the women wore Filipiniana gowns and formal dresses.
When asked, "What does it mean to be Filipino American, Stephen of Queens, NY, said, "We are Americanized and we take pride in our culture. "
"It's knowing a lot about your culture and being able to adapt to the society here in America," said Nikki from Queens, NY.
There was also no shortage of people and Filipino food. A festival  was held at end of the parade route.
[photoshow]