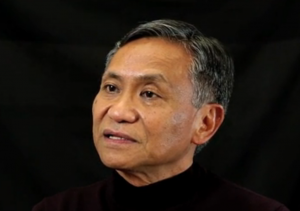 Retired U.S. Army Maj. Gen Antonio M. Taguba is putting his weight behind an effort to award a Congressional Gold Medal to Filipino American veterans during World War II, reports the Inquirer.

"Our mission is to raise awareness through academic research and public education and obtain national recognition of the Filipino American World War II soldiers for their wartime service to the U.S. and Philippines from July 1941 to December 1946, " said Taguba who is chair of the Filipino Veterans Recognition and Education Project.

Bills have been introduced by Rep. Tulsi Gabbard (D-Hawaii) and Sen Mazie Hirono (D-Hawaii) to authorize the minting of the medal.

The general says there were 260,000 Filipino soldiers who fought in WWII and some 16,000 to 18,000 of them remain in the U.S. and the Philippines.

"Simply said, recognition means 'Thank you' for your wartime service,' said Taguba.

The project would be carried out in three phases. You can read about that in the Inquirer.