By Ed Diokno
It was a big weekend for our Asian American Olympians.
Lia Neal was the first Asian African American to win a medal at the Rio Olympics. She earned silver as a member of the 4x100m freestyle relay team, which came in second to Australia on Saturday (Aug. 6).
For the first time in history, there are two African American swimmers on the same Olympic team. Simone Manuel, Neal's teammate at Stanford, also made the Olympic Swim Team.
The second Asian American Olympian to medal was Nathan Adrian, who won a gold medal Sunday (Aug. 6) as the anchor of the 4×100 relay team. The U.S. avenged a 2012 loss to France, which won the Silver medal.
Adrian completed his 100-meter freestyle leg in 47.64 seconds, good enough to hold off a 47.00 performance by Australia's James Magnussen — the world champion in the 100 free.
"It's tough with the world champion chasing you — it's not a pressure-less situation," the 22-year-old Adrian told the Seattle Times.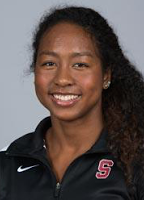 Lia Neal
Chinese African American
Event: 4×100 freestyle relay
DOB: Feb. 13, 1995
Hometown: Brooklyn, N.Y.
Birthplace: Brooklyn, N.Y.
Olympic Experience: Won bronze in the 400m free relay at the 2012 Olympic Games in London
College: Stanford '17
Major: Undeclared
Fun fact: Because of her Chinese/American mother, Lia is fluent in Cantonese
Quote: "It's humbling that people would look up to me."

Chinese American
Events: 50m freestyle, 100m freestyle, 4x100m freestyle
DOB: 12/7/1988
Birthplace: Bremerton, Wash.
Hometown: Bremerton, Wash.
College: University of California – Berkeley '12,
College Major: Public Health/Pre-Med
Olympic Experience
Three-time Olympian (2008, 2012, 2016); Five-time Olympic medalist (4 golds, 1 silver)
Rio 2016 Olympic Games, gold (4x100m free)
London 2012 Olympic Games, gold (100m free, 4x100m medley); silver (4x100m free)
Beijing 2008 Olympic Games, gold (4x100m free)
Fun Fact: Adrian, who says he just came out of a relationship, also said that he's open to a new one "if the right person comes along." And the new Tommy Hilfiger menswear ambassador is not opposed to being asked out himself.
Quote: "I am thrilled to be honored by the Asian Hall of Fame (2014). It has always been important to me to remember both sides of my cultural heritage and hopefully inspire young individuals to be the best at whatever it is they choose to do."
Lay Litherland who was born in Japan placed 5th for Team USA in the men's 400-meter individual medley.
Jay Litherland
Japanese American
Event: 400m Individual Medley
DOB: AUGUST 24, 1995
Hometown: Alpharetta, GA.
Birthplace: Japan
Olympic Experience: First Olympics
College: Georgia '18
College Major: Business
Fun Fact: Is a triplet … Two brothers, Kevin and Mick, also swim for Georgia and he can speak Japanese.
Quote: "We (He and his brothers) had a lot of fun when we were little fooling our teachers and other people pretending to be one another."