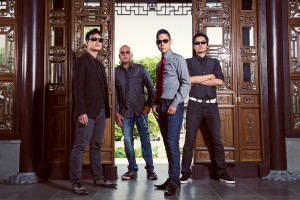 By Louis Chan
AsAmNews National Correspondent
The Supreme Court has agreed to take on the trademark case involving the Asian American rock group, The Slants.
By now you likely know The Slants tried to trademark their name, but the federal Patent and Trademark office turned them down on ground their name was offensive, even racist.
The group sued, and after several defeats, the Federal Circuit Court of Appeals ruled the rejection violated the group's first amendment rights.
On Thursday, the Supreme Court agreed to take up the PTO's appeal of the Federal Court's decision.
The case is separate from a court case involving the team name for the NFL's team in D.C. The PTO cancelled the Redskins trademark and the team is asking the Supreme Court to take up its case. No word yet on whether that will happen.

AsAmNews is an all-volunteer effort of dedicated staff and interns. You can show your support by liking our Facebook page at  www.facebook.com/asamnews, following us on Twitter, sharing our stories, interning or joining our staff.