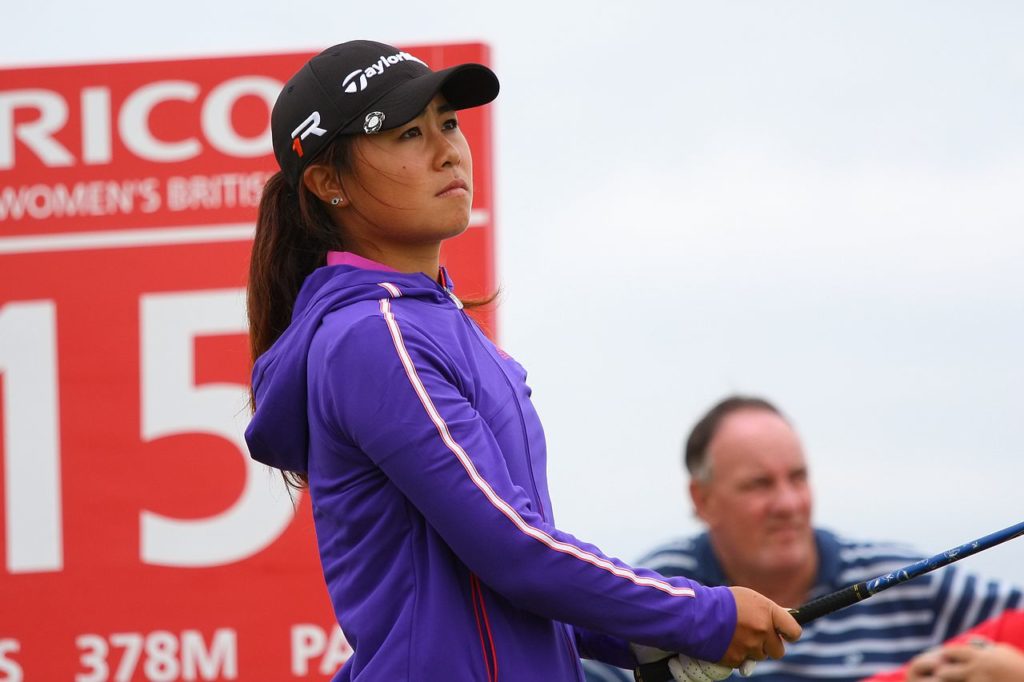 San Francisco's Danielle Kang won her first LPGA tournament with her father on her heart.
Kang won the KPMG Women's PGA Championship finishing at 13-under-par 271, reports the Chicago Tribune.
ESPN reports Kang joined the LPGA with high expectations, having won two straight  U.S. Women's Amateur championships in 2010 and '11 with her dad literally at her side-as her caddie.
Kang's dad died in 2013 at just 52, just six months after doctors diagnosed him with brain cancer.
"She struggled," said her mother, Grace Lee. "Lot of people questioned, with her talent, it takes her a long time to win anything. But she went through a lot. It was a shock to all of us. For two years, mentally, she was in mourning. The golf was a big part of their life. He was not her coach but gave her confidence. When a candle light is turned off, you have to rebuild it."
According to Golf Week, Kang went into the 10th hole down a stroke to Danielle Choi and 2016 KPMG champ Brooke Henderson.
Kang then surged, birdying the next four holes.
"When you're making putts you feel unstoppable," said Kang.
But it took another birdie on the 18th to win it all.
"It has been a really difficult road for me the past four or five years," said Kang, who has also dealt with a number of injuries. "It's life, though. You have to pick yourself up, and you have to keep working hard at it, and then believe in what you're doing."
Kang is close friends with Michelle Wie. The two even have a blog together.

AsAmNews has Asian America in its heart.  We're an all-volunteer effort of dedicated staff and interns. You can show your support by liking our Facebook page at  www.facebook.com/asamnews, following us on Twitter, sharing our stories, interning or joining our staff.