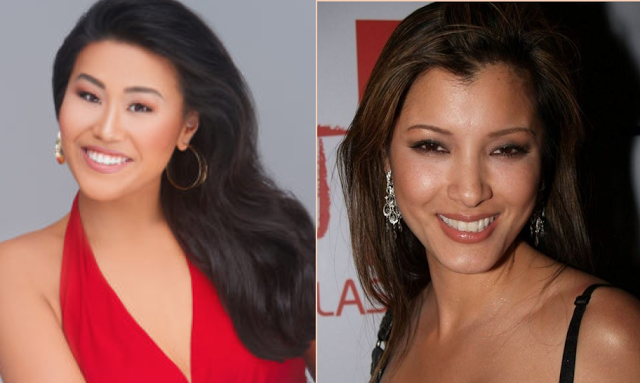 MISS AMERICA tries very hard to stay out of any controversy so as a policy, organizers have chosen to take a color-blind approach to diversity.
But in a country with a changing population, and a surging white nationalist movement seeking to protect its position of power and privilege, race is kind of hard to ignore even in a contest that tries so hopes that by ignoring the topic, it will simply go away.
Unfortunately, when a contestant for the coveted title of Miss America is not white, there is always a backlash from that segment of society who still think of our country as a "white" country and would like to keep it that way.
In fact, until very recently, the Miss America organization had a list of rules that governed the contest and contestants and one of the rules said that contestants had to be 'of the white race,'" said Blain Roberts, associate professor of history at Fresno State and the author of Pageants, Parlors, and Pretty Women: Race and Beauty in the Twentieth-Century South. "And that was on the books for quite a while."
It wasn't until 1983, when the organization crowned its first African-American Miss America, Vanessa Williams. In 2001, the organization crowned its first Asian-American Miss America, Angela Perez Baraquio, a Filipino/American who represented Hawaii.
Both of those women were subject to racist comments.
"America's cultural melting pot has been evolving for years, and the Miss America pageant is relevant to the changing demographics in the U.S. because it is slowly catching up to reflect that diversity in its winners. America has already begun to accept and embrace different versions of beauty, and that is a noteworthy victory in itself," Baraquio told NBC.
Since then, other women of color have won the title and scholarship that goes along with it.
Most recently, Nina Davuluri was the first Indian American to be crowned Miss America for 2014 When she won, Twitter lit up with comments suggesting she was an Arab, a foreigner, and a terrorist with ties to Al Qaeda.
Perhaps it was no coincidence that both Baraquio and Davuluri had themes of diversity that they promoted during their year-long reigns.
This Sunday, at least four Asian-American women will be on the stage: Miss Arizona MaddieRose Holler, Miss Hawaii Katheryn Teruya, Miss Florida Sarah Zeng and Miss Pennsylvania Katie Schreckengast.
Oddly, only MaddieRose Holler has publcly stated her ethnic heritage as a daughter of Filipina mother. The other contestants were surmised to be of Asian descent by their appearances or their name.
While there may be a strong argument that Miss America has lost its relevancy and should be dismissed for objectifying women, but we cannot deny that it is still a cultural touchstone that helps define what is beauty and who is seen as American.
If Miss America wants to embrace the entire rainbow of America, instead of ignoring the women's ethnic heritage, maybe it is time for the pageant to join our country's current – uh, discussion, of diversity. Race (still) matters.
"I hope that in the next decade, as the pageant nears its 100th anniversary in 2021, more women of different ethnicities begin to emerge as the new faces of American beauty," said Baraquio.
These days, the "girl next door" could very well be a woman of color.
AsAmNews has Asian America in its heart.  We're an all-volunteer effort of dedicated staff and interns. You can show your support by liking our Facebook page at  www.facebook.com/asamnews, following us on Twitter, sharing our stories, interning or joining our staff.