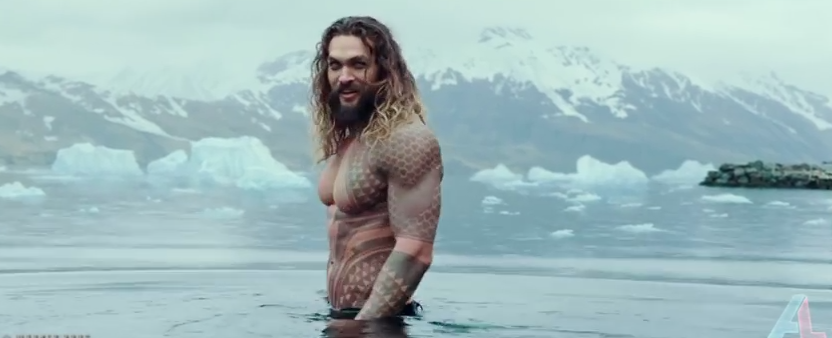 In Aquaman, actor Jason Momoa plays a half-human superhero who ascends to the throne of Atlantis and vows to protect both the surface world and the seas. It seems that mission isn't only relevant to Momoa on movie sets.
On Friday, the native Hawaiian addressed a United Nations panel as a representative of small island nations. In a passionate six-minute speech he later called life-changing, Momoa spoke about environmental concerns such as pollution and rising sea levels.
"We, the island nations and all coastal communities, are the frontlines in this environmental crisis," he said. "Entire islands are drowning into the sea due to the enormous volume of emissions generated by first world countries."
The actor stated that island nations contribute the least to this disaster but are made to suffer the weight of its consequences, adding that governments and corporate entities have known for decades that immediate change is needed.
"We've been half assing our global efforts to reverse the climate crisis and this can't continue," Momoa wrote in an Instagram post sharing a video of his speech. "We have to change now."
Though this was his first appearance at the UN Headquarters, HuffPost reports that the actor has spoken about the effects of ocean pollution and climate change on numerous occasions.
He has also used previously his platform to call attention to issues facing native Hawaiians. In August, he spoke to CNN about joining protests against the construction of a telescope on Mauna Kea, a mountain considered sacred by the people of the island state.
"You know, it's my home," he said. "I'm Hawaiian. It's my nationality […] And I went over there to meet with everyone and from then on, it's just been this constant as a devotion to bringing awareness to the world."
AsAmNews has Asian America in its heart. We're an all-volunteer effort of dedicated staff and interns. Check out our Twitter feed and Facebook page for more content. Please consider interning, joining our staff or submitting a story.