By Erin Chew, AsAmNews Staff Writer
This year marked the 20th Unforgettable Gala which showcased and awarded Asian Americans who have achieved excellence in their respective fields. This year's gala from Character Media was held for another year at the Beverly Hilton Hotel in Los Angeles.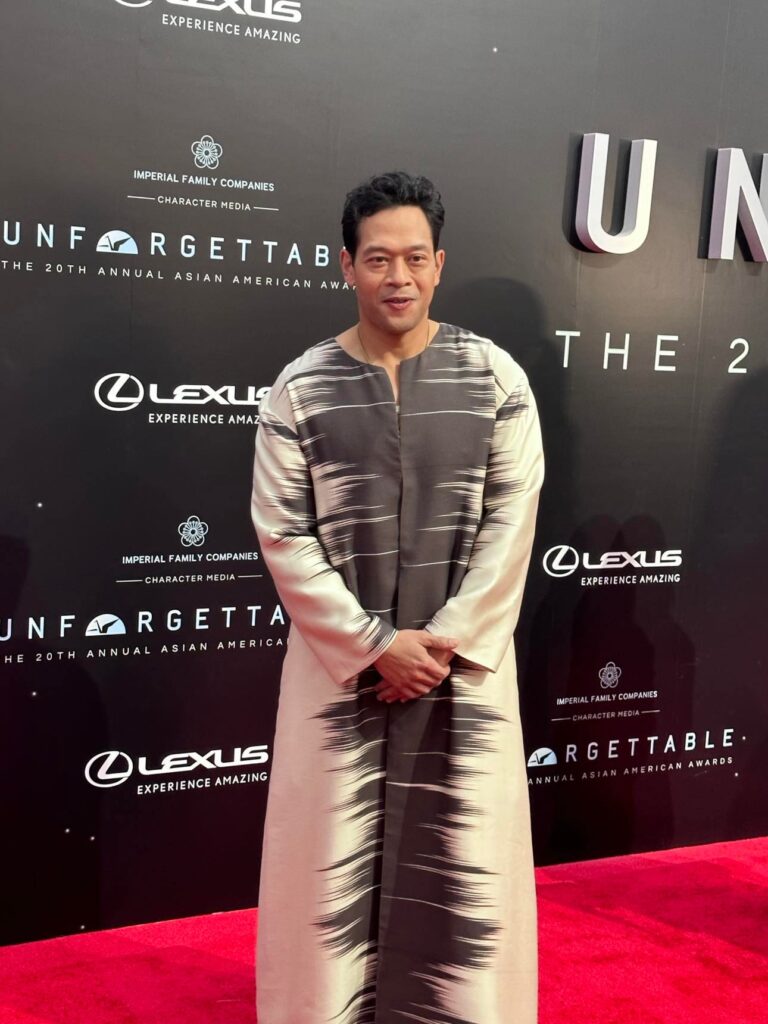 The gala was hosted by actor and comedian Eugene Cordero ( Easter Sunday, Skull Island) with Daniel Dae Kim (Hawaii Five-0, Always Be My Maybe, Raya and the Last Dragon) and Lisa Ling (journalist and TV personality) as the primary keynote speakers who highlighted how 2022 was a major year for Asian Americans in Hollywood but also in other fields.
The red carpet event was star-studded with actors, filmmakers, philanthropists, writers, athletes, influencers etc, and it demonstrated the power and influence Asian Americans have achieved through hard work, advocacy and grit. Not only are Asian Americans visible in major TV series and films but they are creating their own content and telling the stories which matter.
Ke Huy Quan who starred alongside Michelle Yeoh in Daniel Kwan and Daniel Scheinert's (known as the 'Daniels') film Everything Everywhere All At Once has surged in fame and popularity receiving critical acclaim, film industry awards and future nominations ( such as a Golden Globe nomination). Quan was a recipient for the Actor in Film award at the gala.
"For me, it has been a long journey to get to this point, and I can't believe my time has come. I have waited for decades and everything is still a blur for me," he told AsAmNews on the red carpet.
The 'Daniels' were also recipients of the director award at the gala.
Soji Arai (Sohe Park) who received an award on behalf of the series Pachinko discussed how he is elated at the success the series has received and thanked everyone, particularly the Asian community for supporting the series and making it big.
"It has been such an honor to be part of the cast of Pachinko. To be honest I never expected the amount of popularity it has received – particularly among the Asian diaspora community. I would like to thank everyone for their support and enjoyment of the series."
Director/screenwriter of Turning Red Domee Shi, who along with the film's writer Julia Cho, were recipients of the writing award at the gala. Shi spoke about how animated films are starting to see more representation.
"We see improvements in many areas of entertainment, but this is just the start. For the animated films, I have definitely seen a change of more Asians working behind the scenes but also creating, writing and being the voice of wonderful animated films and series."
Shang-Chi star Simu Liu attended the red carpet and the event with his very much talked about in the media girlfriend Allison Hsu. At the gala, Liu told People that he would be spending the Christmas break meeting Hsu's family and the nervousness he has embarking on this next step:
"Yeah, doing the whole family thing and meeting the parents thing, which no matter who you are and where you come from or anything like that, is a stressful time," he said.
In a quick comment to AsAmNews, Liu spoke about how he is proud to be part of the movement for more representation and that this should only be considered the start.
"One film isn't enough and our fight for representation continues. 2022 has been a great year for us and I know at tonight's gala we will be celebrating the wins".
Other award recipients at this years gala include Minha Kim for Breakout in TV, Stephanie Hsu for Breakout in Film, Bretman Rock for Digital Influencer, Chloe Kim for the Pechanga Athlete On Another Level, Steven Yeun for Lexus Legacy and Pachinko the series as a whole for Vanguard.
AsAmNews is published by the non-profit, Asian American Media Inc. Please fill out this 2-minute survey which we will use to improve our content. We are supported in part by funding provided by the State of California, administered by the California State Library in partnership with the California Department of Social Services and the California Commission on Asian and Pacific Islander American Affairs as part of the Stop the Hate program. To report a hate incident or hate crime and get support, go to CA vs Hate.