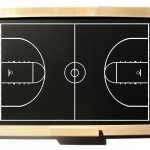 Jeremy Lin and James Harden are better together. For a while it looked as though Lin & Harden played as well together as Lin & Carmelo Anthony. But the Houston Rocket back court is now in sync and the team is playing its best ball of the season.
The playoffs are definitely a possibility for the Houston Rockets, even in the tough Western Conference.
Bleacher Report looks at how this all came about.