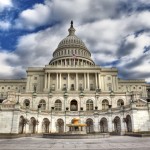 Indian American doctors and IT professionals made their way through the Capitol this week calling on lawmakers to increase the number of H-1B visas available, reports the Times of India.
Three out of 10 businesses in the US in 2011 were launched by immigrants, generating $775 billion for the US economy.
The North American Association of Indian IT professionals is calling on congress to both increase H-1B visas granted, but also make it easier to get green cards. H-1B visas allow companies in need of specific job skills to hire foreign workers with those skills.
Meanwhile the American Association of Physicians of Indian Origin want students graduating from residency programs to be fast tracked for  green cards along with foreign students with science, technology, engineering and mathematics degrees.
"The next Thomas Edison or Thomas Singh Edison would be from China or India. We may be blessed that he or she could be born here and his or her last name would be Singh," Congressman Joe Crowley, Co-Chair of the Congressional India Caucus said.