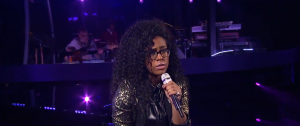 In what the NY Daily News describes as the shocker so far this season, Filipino American contestant Malaya Watson has been sent packing from American Idol.
The 16-year old tuba player received some criticism from the judge's Wednesday night for her shaky rendition of Chaka Khan Through the Fire. They mostly told her to relax and have fun and criticized her for letting the audience see her nervousness.
Apparently she had every right to be nervous as the viewers decided it would be time to say goodbye.
You can see the moment Malaya got the bad news in the clip below.