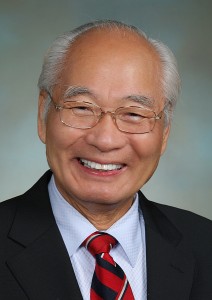 The University of Washington is changing the name of its Korean Studies program to honor the first Korean American to be elected to Washington State Legislature, reports the Herald.
Paull Shin taught for 31 years in Washington State higher education, including Asian American Studies.
He was originally elected to the House of Representatives in 1992 and then to the Senate in 1998.
He resigned in January after being diagnosed with Alzheimer's.
"What a blessing that is. I really appreciate it," Shin said. "I am so honored to be recognized in this way."
The campus originally voted to honor Shinn 7 years ago, but he requested the honor be delayed until he left the legislature.