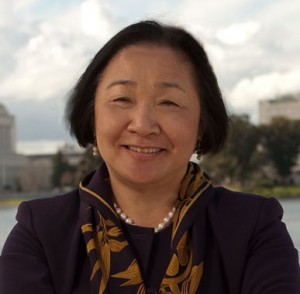 Oakland Mayor Jean Quan would likely lose her bid for re-election if the election were held today, according to a new poll reported by the Contra Costa Times.
Quan trails 61 percent to 39 percent to challenger Rebecca Kaplan in a ranked choice voting scenario.
Ranked choice voting is an instant runoff in which voters are allowed to rank up to 3 candidates. No candidate wins until someone gets 50 percent plus 1 of the vote. The lowest candidate is eliminated and the votes for that candidate will be transferred to the next ranked choice. It was under rank choice voting that Quan was able to defeat heavily favored Don Perata in 2010.
The poll was commissioned by the non-profit Jobs and Housing Coalition.
You can read how some are analyzing the poll results in the Contra Costa Times.