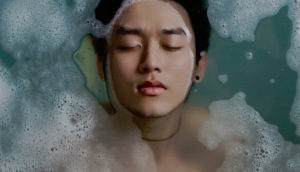 Asian Americans are taking to the media, where they are often stereotyped as quiet and passive,  to boldly and bravely voice their dissenting opinions.
The Huffington Post recently outlined 10 instances when the community made headlines and shattered the silent minority stereotype.
When Asian Americans universally spoke out against distasteful remarks made by Chris Rock at the Oscars
During the Oscars, Chris Rock brought onstage three Asian children as props. The children pretended to make financial calculations for the Oscars in a classic "Asian joke" wherein the model minority trope played out.
Fresh Off the Boat actress Constance Wu was among those who spoke out against the segment causing the CEO of the Oscars, Dawn Hudson, to send out an official apology.
When a Chinese American editor was told to go back to China and responded with an open letter to address the hurtful comment
Michael Luo, a New York Times editor, among many other Asian Americans in the community exemplified strength in numbers by responding to crass words by popularizing the hashtag #thisis2016 on Twitter. The verbal attack came from a Caucasian woman in New York's Upper Eastside known generally for its wealth. In Luo's open letter published in the New York Times, he laments, "the insults you hurled at my family get to the heart of the Asian American experience… no matter what we do, how successful we are, what friends we make, we don't belong."
When Asian Americans disagreed on Trump's Muslim ban
Asian Americans showed solidarity against Trump's proposal of banning Muslims from immigrating into the United States.
One Twitter user was quoted with a sarcastic rhetorical remark, "ban on guns? Unnecessary. Ban on Muslims? Yes, they're scary."
When Asians compared the Muslim registry to the internment camps in America
When retired Navy SEAL Carl Higbie, insinuated that the Japanese Americans internment camps of World War II stood as an example for the proposed Muslim registry, even Republican and Fox anchor Megyn Kelly had a bone to pick. Asian Americans, particularly Japanese Americans, including California congressman Mark Takano, publicly shunned the statement calling on Trump to renounce the ideas.
When Trump Considered the Philippines among other "terrorist nations"
Filipino American Democratic legislator in California Rob Bonta firmly labeled the remark as aggressive, citing Trump's comments as "a direct attack on the Filipino community."
When Asian Americans lashed back at the Jesse Watters Chinatown segment on Fox News
Watter's segment included interviews with elder immigrants who did not understand his questions, and jesters at stereotypes in which Asian American women were asked about bowing customs, while men prodded about karate. Asian Americans felt the segment perpetuated stereotypes to which many fired back with disdain and disgust. Comments flooded in, and Watters had to make several apologies. When the AAJA (Asian American Journalists Association) reacted to the segment asking for a formal apology, Fox News agreed to meet with the community leaders.
When Asian Americans protected the sanctity of their food
Asians became upset at a White editor of Bon Appetit Magazine for acting as a voice of authority on Pho, a quintessential dish in Vietnamese cuisine. A video was produced in which a food editor born in Philadelphia taught viewers how to find the best Pho restaurants and use chopsticks, without a Vietnamese person in sight. The backlash on social media resulted in the video being taken down and an apology being released.
When Asian Americans were tired of yellowface
Many Asian Americans noted their displeasure and disinterest in Scarlet Johansson's role as a lead in a Japanese anime adaptation by Paramount. Seen as another instance of "yellowface" the community rebelled as 104,000 people petitioned for a recasting of the up-and-coming film, Ghost in the Shell.
When Asian Americans spoke out after the election
Marginalized minority groups including Asian Americans became victims of hate crimes quickly after the polarizing election of media mogul Donald Trump. Hate rhetoric proliferated social media where stories such as, ""My cousin (born + raised in America) walked past a Trump rally in NYC (where she lives!!!) and was told 'go back to your country you chink'" became commonplace. Standing strong together, Asians used their voices online and off to demonstrate solidarity against racism.
When Asians Americans didn't let fashion outshine morals
Glamour Brazil got negative feedback for posting an image on Instagram of its staff pulling the corners of their eyes outward, mocking Asians. After a slew of negative feedback from Asian Americans and supportive communities alike, the magazine took down their post on social media, and apologized, "to the Asian community and every follower who has been offended."
AsAmNews has Asian America in its heart.  We're an all-volunteer effort of dedicated staff and interns. You can show your support by liking our Facebook page at  www.facebook.com/asamnews, following us on Twitter, sharing our stories, interning or joining our staff.