By Shirley Ng, AsAmNews Staff Writer
It doesn't take a lot to make children happy during Christmas. It just takes a toy.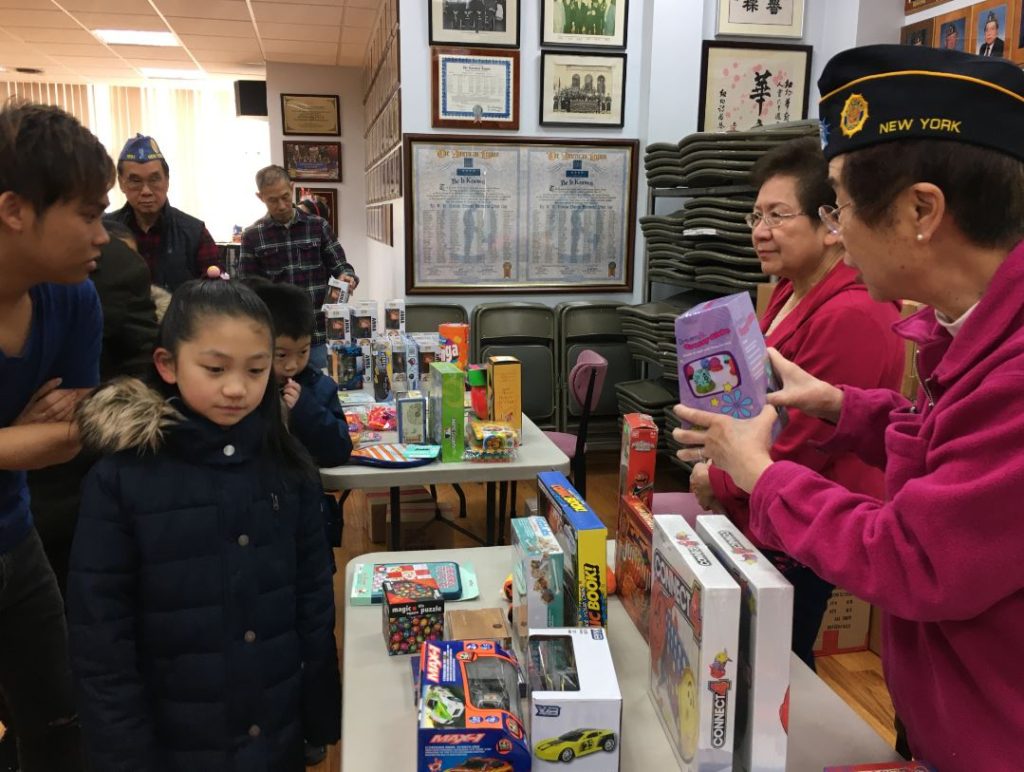 Last Saturday, the American Legion Lt. B.R. Kimlau Post 1291 in New York's Chinatown hosted their annual Marines Toys for Tots program for a hundred families. They were invited to bring their children and select an age appropriate toy.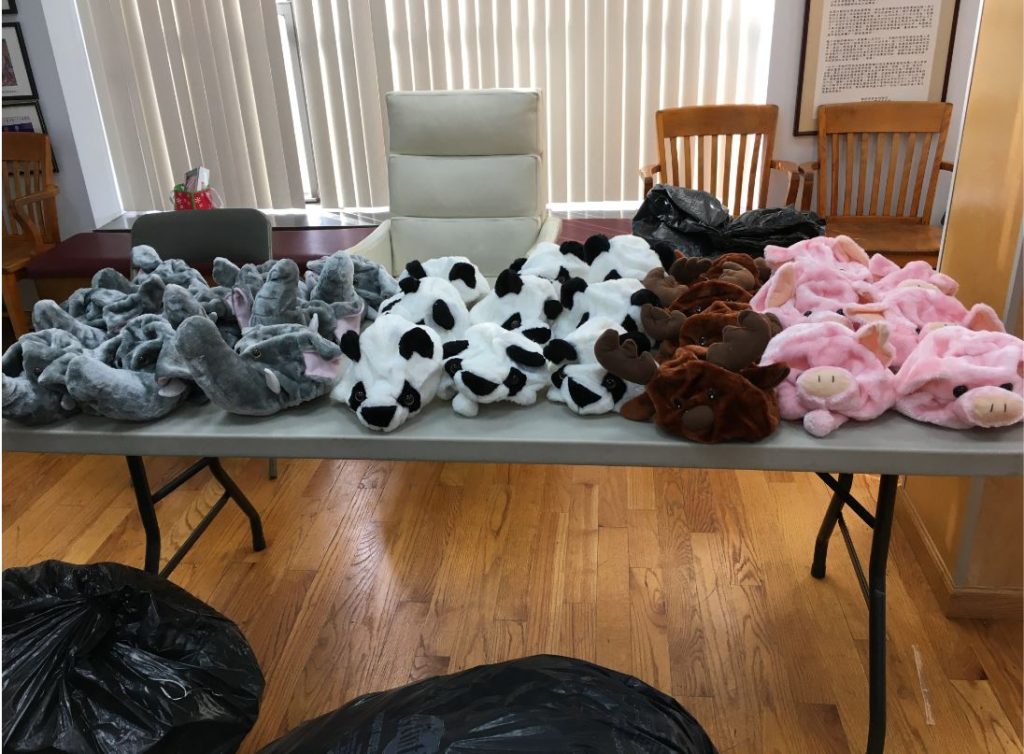 Jimmy Quan, served two terms in the Marines and is a member of Chinatown's American Legion. He facilitated in getting the toys from a distributor.

"I had volunteers with me to help pick up the toys and load them into vehicles last week in Brooklyn and an invitation was sent to disenfranchised families to register to bring their children and select a toy, said Quan.

He also told me the distribution of toys to him this year were unusually low compared to previous years and hopes there will be more next year.
On the second floor, the American Legion Lt. B.R. Kimlau Post 1291 set up six tables full of toys which included Jenga, a toy drum, Cabbage Patch dolls, remote control cars, a large stuffed Mickey Mouse, "Anna" dolls from the Disney movie, Frozen, and more.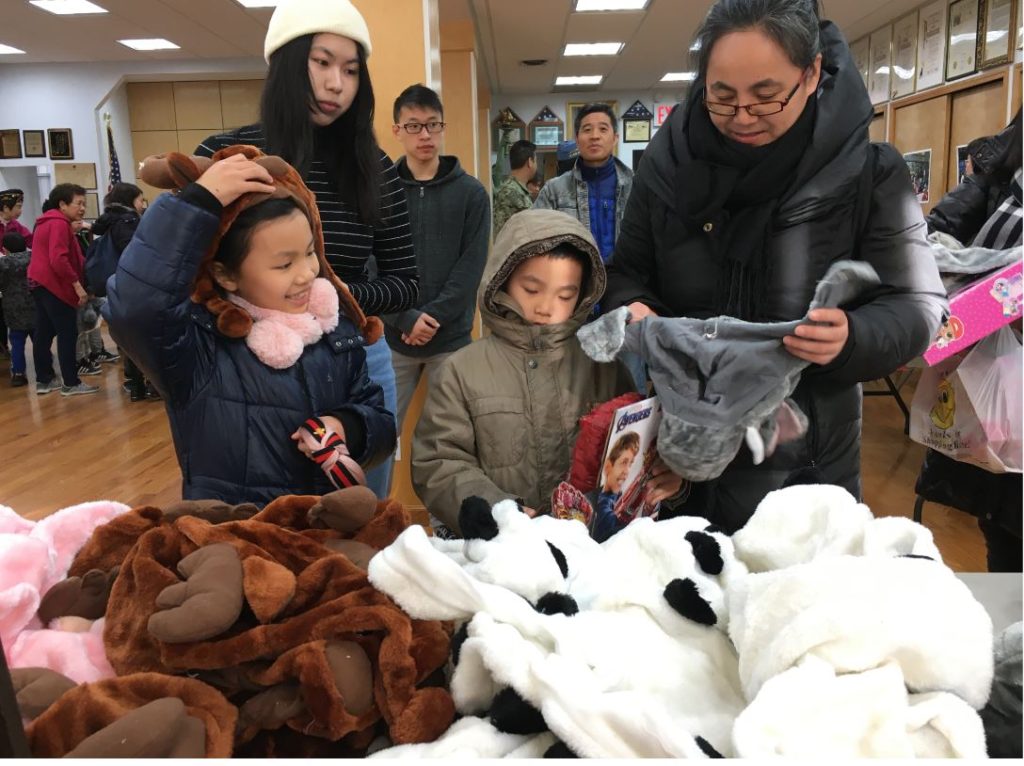 One boy knew what he wanted and went straight towards a Caterpillar toy truck set. Another grabbed a toy dinosaur. A young girl test drove a toy shopping cart before carefully deciding if that would suit her. Every child that came to select a toy also received a whimsical fun animal hat.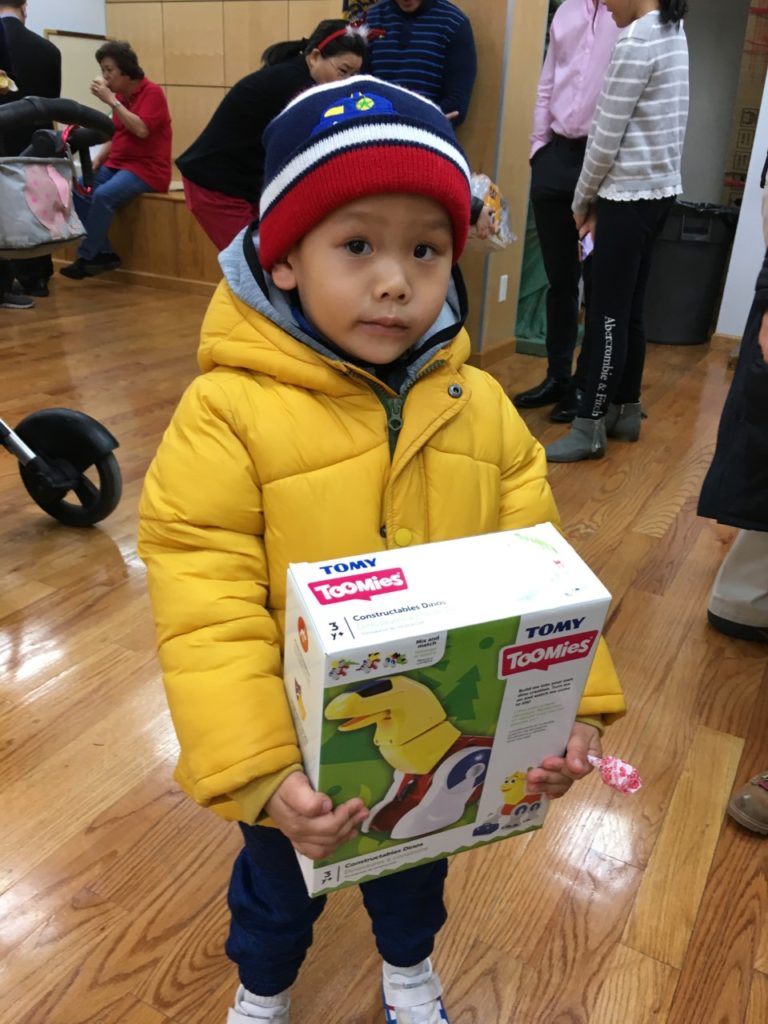 AsAmNews has Asian America in its heart. We're an all-volunteer effort of dedicated staff and interns. Check out our new Instagram account. Go to our Twitter feed and Facebook page for more content. Please consider interning, joining our staff or submitting a story.