By Ross Killion, AsAmNews Staff Writer
A few hundred people gathered for an End the Violence Towards Asians rally in Manhattan Saturday. Brooklyn-based writer and activist Rohan Zhou-Lee, who is of both Black and Asian descent, organized Saturday's event.
The rally was described as an emergency rally for Asian Americans and other minorities to unite against racism and xenophobia. Asian Americans have experienced violent hate crimes since the start of the COVID-19 pandemic with a sharp rise over the past month including a number a high-profile hate crimes and murders occurring in the San Francisco Bay Area and New York City.
The rally began with several speakers at Washington Square Park. Zhou-Lee spoke about the lengthy history of anti-Asian racism, reminding the audience that the first Chinese Americans were often victims of human trafficking and forced labor and suffered discrimination and lynchings in California.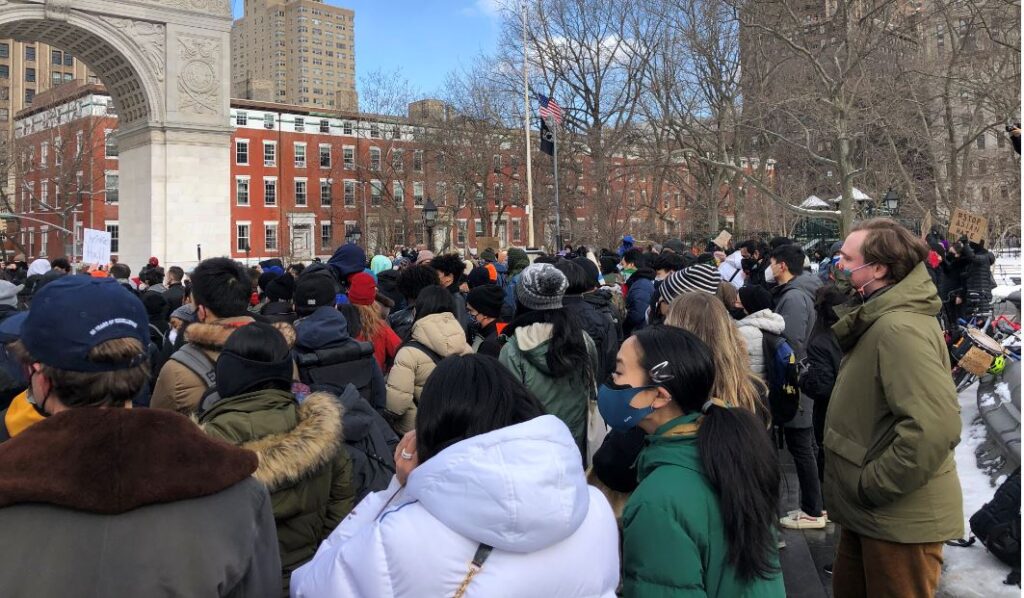 "Many stories have been erased from the narrative" said Zhou-Lee, "like Peter Yew, who was beaten by the NYPD during a traffic stop. Although he was a minor, in 1975 the police beat him and dragged him to the police station where they beat him again. That was a hate crime towards Chinese people. In response, the Chinese community stood up, shut down Chinatown and marched on city hall."
Speakers also emphasized the importance of inter-minority solidarity. "Post-Katrina, Black and Vietnamese communities fought together to stop the government from putting a landfill in their community", continued Zhou-Lee, "I want to remind all that Martin Luther King also stood up for the Vietnamese people."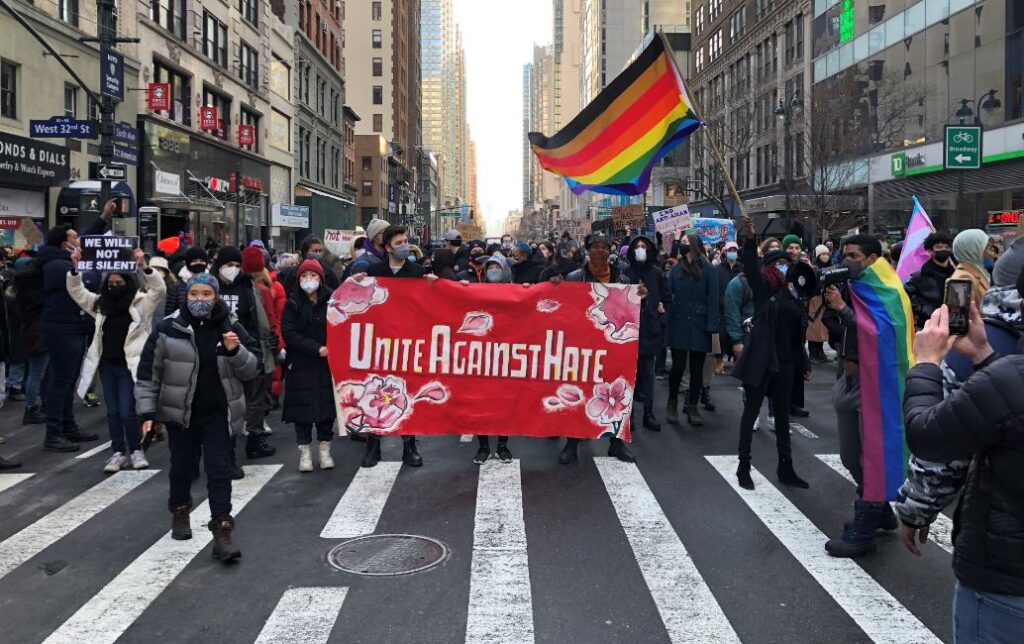 About an hour into the rally, an organizer announced the rules for the march which included no sexism, homophobia, transphobia or racism. Protesters marched down the Avenue of the Americas towards Central Park chanting several slogans including "Asian lives matter!", "Black trans lives matter!" and "We are the people, say it louder, we want justice for the people!".
Protesters carried signs for Asian victims of hate crimes such as Vicha Ratanapakdee, an 84-year-old Thai American man who was murdered in an unprovoked attack in San Francisco last month, Ee Lee, a 36-year-old Hmong American woman who was beaten, sexually assaulted and murdered by eleven youth in Wisconsin in September of last year and Christian Hall, a 19-year-old Chinese American man who was shot to death by police during a mental health crisis in Pennsylvania last December. Other signs focused on unity and ending hate such as "Racism is still a virus", "Protect Asian lives" and "Asians for Black lives".
"For the past year, I've been speaking out against this stuff, over and over again, felt like I was talking to a brick wall, and now I'm feeling relieved that the conversation is starting to happen", said Doug Kim, a writer, actor and host of the Anti Anti-Asian Socialist Club podcast who attended the rally, "and I have some plans myself. I'm thinking of starting a protest of the New York Times because I feel they are very responsible for a lot the Sinophobia that has been happening over the past year and trying to escalate the anti-China rhetoric."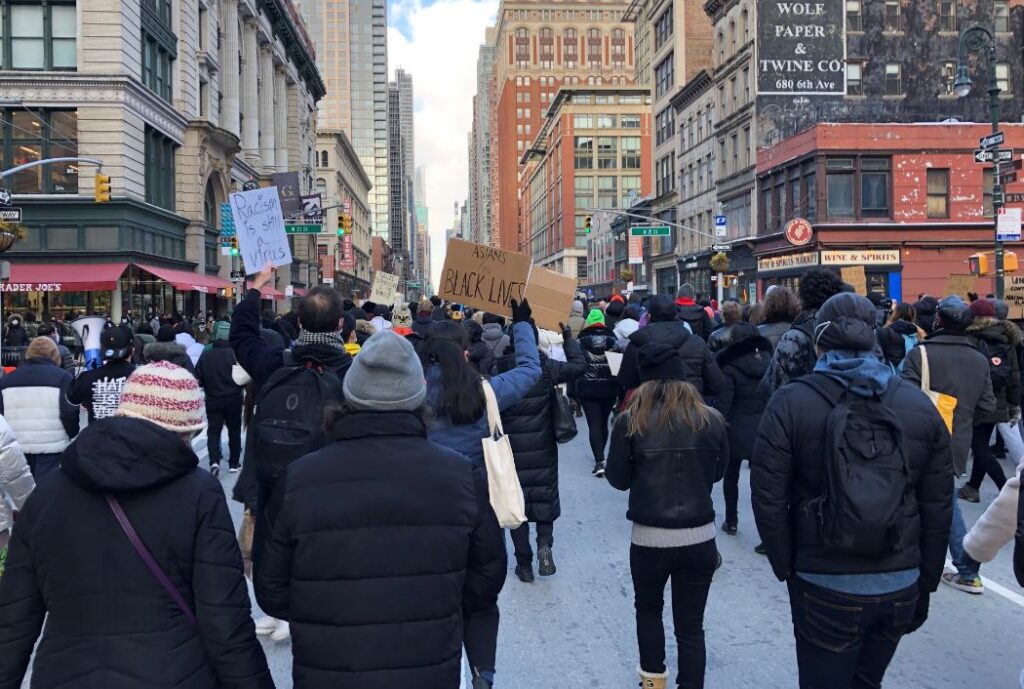 The march concluded after a little over an hour. The entire event was peaceful and no altercations with the police occurred.
AsAmNews has Asian America in its heart. We're an all-volunteer effort of dedicated staff and interns. Check out our new Instagram account. Go to our Twitter feed and Facebook page for more content. Please consider interning, joining our staff, or making a financial contribution to support us.